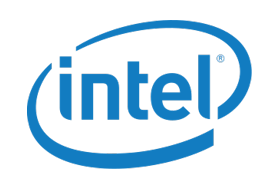 Intel wireless drivers from windows 7 8 10  32 & 64bit.
This version of Intel® PROSet/Wireless WiFi Software is compatible with the adapters listed below. Note that newer features provided in this software release are generally not supported for older, legacy adapters.
These corrections have been made to the WLAN driver 21.90.3:
When the system is connected to Wi-Fi 6 networks, Wi-Fi 6-capable mobile phones cannot connect to the mobile hotspot at 5 GHz.
Under certain scenarios, a connection may be interrupted if the connection to certain Apple Airport or Asus AX access points is established.
After resuming from sleep on systems with modern standby, the list of Wi-Fi network scans is empty.
The sound is interrupted when streaming online videos.
Windows Stop Error (BSOD) caused by the Intel Wireless driver
If hibernation or shutdown is followed by a resume and airplane mode is activated, Bluetooth will not turn on when you exit airplane mode.
Reduced WiFi throughput on a specific channel.
This download is valid for the product(s) listed below.
Intel® Dual Band Wireless-AC 3165
Intel® Dual Band Wireless-AC 3168
Intel® Dual Band Wireless-AC 7265
Intel® Dual Band Wireless-AC 8260
Intel® Dual Band Wireless-AC 8265
Intel® Dual Band Wireless-AC 8265 Desktop Kit
Intel® Dual Band Wireless-N 7265
Intel® Wi-Fi 6 (Gig+) Desktop Kit
Intel® Wi-Fi 6 AX200
Intel® Wi-Fi 6 AX201
Intel® Wireless-AC 9260
Intel® Wireless-AC 9461
Intel® Wireless-AC 9462
Intel® Wireless-AC 9560
Intel® Wireless-N 7265
Homepage: https://downloadcenter.intel.com/download/29520/Windows-10-Wi-Fi-Drivers-for-Intel-Wireless-Adapters?product=59485
Download:
64Bit (26.2MB): https://downloadcenter.intel.com/downloads/eula/29520/Windows-10-Wi-Fi-Drivers-for-Intel-Wireless-Adapters?httpDown=https%3A%2F%2Fdownloadmirror.intel.com%2F29520%2Fa08%2FWiFi_21.90.3_Driver64_Win10.exe
32Bit (7.32MB): https://downloadcenter.intel.com/downloads/eula/29520/Windows-10-Wi-Fi-Drivers-for-Intel-Wireless-Adapters?httpDown=https%3A%2F%2Fdownloadmirror.intel.com%2F29520%2Fa08%2FWiFi_21.90.3_Driver32_Win10.exe
Windows 8.1 – 21.40.5 (32-bit/x86)
Windows 8.1 – 21.40.5 (64-bit/x64)
Windows 7 – 21.40.5 (32-bit/x86)
Windows 7 – 21.40.5 (64-bit/x64)