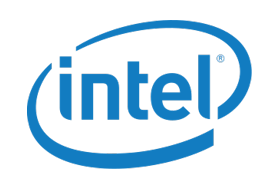 Intel wireless drivers from windows 7 8 10  32 & 64bit.
Important Notice
Driver package 22.160.0 has been validated to support Microsoft Windows 11* 22H2 (SV2)
From the Wi-Fi release 22.100.X package onwards, there will be one INF file as part of the installation package that will support all Intel Wi-Fi 6E adapters. The INF file (Netwtw06e.INF) will provide installation support for current and newer Wi-Fi 6E adapters. Additional Information avialable here.
Purpose
The 22.150.0 package installs the Windows® 10 and Windows 11* Wi-Fi drivers for the following Intel® Wireless Adapters:
22.160.0.4 for AX411/AX211/AX210/AX201/AX200/9560/9260/9462/9461 (Only available in 64-bit version)
20.70.30.1 for 8265/8260 (Only available in 64-bit version)
19.51.40.1 for 7265(Rev. D)/3165/3168
This download is valid for the product(s) listed below.
Intel® Wi-Fi 6E AX411 (Gig+)
Intel® Wi-Fi 6E AX211 (Gig+)
Intel® Wi-Fi 6E AX210 (Gig+)
Intel® Wi-Fi 6 AX200 (Gig+)
Intel® Wi-Fi 6 AX201 (Gig+)
Intel® Wi-Fi 6 (Gig+) Desktop Kit
Intel® Wireless-AC 9560
Intel® Wireless-AC 9462
Intel® Wireless-AC 9461
Intel® Wireless-AC 9260
Intel® Dual Band Wireless-AC 9260 Embedded IoT Kit
Intel® Dual Band Wireless-AC 9260 Industrial IoT Kit
Intel® Dual Band Wireless-AC 8265
Intel® Dual Band Wireless-AC 8265 Desktop Kit
Intel® Dual Band Wireless-AC 8260
Intel® Dual Band Wireless-N 7265
Intel® Wireless-N 7265
Intel® Dual Band Wireless-AC 7265
Intel® Dual Band Wireless-AC 3168
Intel® Dual Band Wireless-AC 3165
Windows 8.1 – 21.40.5 (32-bit/x86)
Windows 8.1 – 21.40.5 (64-bit/x64)
Windows 7 – 21.40.5 (32-bit/x86)
Windows 7 – 21.40.5 (64-bit/x64)