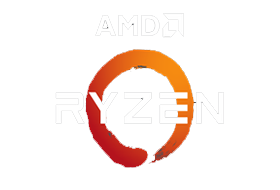 Since the Reddit post was made, the issues have been widely commented on by multiple users who experienced said issues. Users report that their USB connections will drop in a frequent manner, causing keyboards, recording devices, or even VR headsets to lose connection.
The VR headsets are probably the easiest way to reproduce the issue, as reported by the users. A system equipped with a high-end GPU based on a PCIe Gen4 interface in addition to a VR headset (which relies on high-power USB connections), can easily lead to USB devices disconnect.
Workarounds have been suggested, such as reducing the PCI Gen4 to Gen3 or by disabling the "C-States" in BIOS. However many users have reported that those do not solve the problem, but rather reduce the frequency on which they are experienced.
The root cause of the intermittent USB connectivity issues is unknown. AMD is likely to collect more data and hopefully provide a fix in the future AGESA firmware.
AMD is aware of reports that a small number of users are experiencing intermittent USB connectivity issues reported on 500 Series chipsets. We have been analyzing the root cause and at this time, we would like to request the community's assistance with a small selection of additional hardware configurations. Over the next few days, some r/Amd users may be contacted directly by an AMD representative (u/AMDOfficial) via Reddit's PM system with a request for more information.

This request may include detailed hardware configurations, steps to reproduce the issue, specific logs, and other system information pertinent to verifying our development efforts. We will provide an update when we have more details to share. Customers facing issues are always encouraged to raise an Online Service Request with AMD customer support; this enables us to find correlations and compare notes across support claims.

— AMD Official Account on Reddit
AMD B550 motherboard chipset has received a big upgrade on the I/O front. Compatible CPUs can now support up to four USB 10 Gbps ports with the addition of 2x 10Gbps, 2x 5Gbps, and 6x 0.480Gbps ports handled by the chipset. The GPU and storage devices can now benefit from the PCIe Gen4 interface attached to the CPU, while the chipset is now using PCI Gen3. This is an upgrade over the B450 chipset on both fronts.
Some solution here
Remark: In my end it was cause by the 4 stages usb slot…. likely agesa 1.2.0.3a will fix the issue. I stop using the port now…