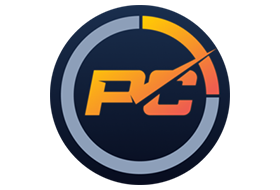 PC Fresh is a handy software that was designed in order to provide you with a simple way of controling the appearance and performance of your system. Optimize your PC! PC Fresh allows you to get the maximum out of your system. PC Fresh lets you tune your computer like experts do: You can increase performance, change hidden settings or optimize your PCs boot behaviour. All in one unique tool.
Do you want to tune your computer like experts to achieve the best results?
• Optimize the performance of your computer!
• Customize the look and feel of your operating system!
• Change many hidden settings!
• Optimize your drives!
• Speed up your programs using our turbo mode.
• View information about your system.
Benefit from recommendations
PC Fresh will assist you with recommendations when setting up services and autostart programs.
Individual system adjustment
Customize the look and feel of the system to your personal preferences.
Monitor Windows services
With PC Fresh all services running in the background can be displayed and stopped if necessary.
RAM tuner and system information
RAM tuner and system information
The memory optimization helps to free up unnecessarily used working memory even without a necessary restart of the computer.
Startup optimization
PC Fresh lists all autostarters and allows you to disable all those you can do without.
Ready for Windows 10
No matter which Windows operating system you have installed. You can buy PC Fresh today and continue to use it when you upgrade to Windows 10.
By interview determined requirements
By interview determined requirements
PC Fresh performs an interview to identify your operating system requirements. Thus, only recommendations will be done, which satisfy your demand.
Power Now!-Modus
With this mode, all unnecessary services are switched off to get maximum performance for you.
(Retail Silent Install Repack) x86