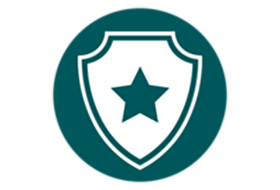 Abelssoft Win10 PrivacyFix – utility allows you to disable services on the Windows operating system, the collection of personal data of users 10. The program will help to solve all the problems of Windows 10, which violate the right to privacy of the user when using the PC.
Foil Microsoft's attempts to gather your personal information
Win10PrivacyFix blocks Microsoft's data transfer server and disables the appropriate services.
Optimizes Explorer and background services
Stop, for example, the persistent activation of the microphone or the regular transmission of keystrokes.
Take back security and control of your system
Win10PrivacyFix helps you manage the balancing act between comfort and privacy.
Simple Operation
No prior knowledge required You have control here.
Win10 Privacy Fix can do more
It manage other useful services, not only the security functionality.
Get back the control
Enables deleting of compulsory installed programs from the anniversary update
(Retail Silent Install Repack) x86