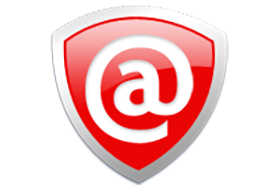 Restore formatted PC Disks, Memory Cards & USB. Unformat hard drive is a software utility created to solve almost all data loss scenarios due to logical failure. It can recover deleted files on a disk or restore deleted or damaged partitions and volumes. As well as recovers data after using the FORMAT command.
DATA RECOVERY
• Restores formatted HDD, SSD, USB Flash disks & Memory Cards
ALL FILE SYSTEMS
• Recovers MS NTFS/ReFS/FAT/exFAT, Apple HFS+, Unix UFS/XFS/JFS, Linux Ext2/Ext3/Ext4/BtrFS
ALL MEMORY CARD
• Memory cards accidently formatted in all cameras, smart phones, MP3 Players, etc.
PC HARD DRIVES:
• ATA, SCSI, SATA, eSATA, SSD and SAS hard drives
USB
• USB connected disks and flash drives
BOOT DISK
• A complete and functioning computer operating system on CD/DVD/USB disk (Pro version)
April 22, 2020
Added recovery of new Apple's ApFS file system
Re-implemented recovery of Microsoft ReFS file system
Latest Recovery Kernel including many improvements and bug fixes
Added new pre-defined file signatures: Ancestral Quest Database File (AQ), LibreOffice Documents (ODT, ODG, ODP, OPDS, ODF, ODB), WPS Office Documents (DOCX, XLSX, PPTX)
The latest Boot Disk Creator & Boot Disk utilities
Requirements for Using UNFORMAT
To use UNFORMAT, you must have the following:
· Pentium processor 300 MHz (or higher)
· 128MB RAM (or more)
· Windows XP operating system (or later)
In addition to the above, you must be able to lock access to the target drive.
That means that you must close all open files on this drive and do not access
this drive using Windows Explorer.
(Cracked Repack Silent Install)