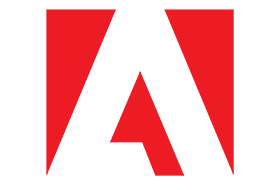 Adobe universal patch. Can patch 2019/2020/2021 adobe product.
The products are:
After Effects CC 2019/2020
Animate CC 2019/2020
Adobe XD
Bridge CC 2019/2020
Audition CC 2019/2020
Flash CC 2019/2020
Illustrator CC 2019/2020
InCopy CC 2019/2020
InDesign CC 2019/2020
Media Encoder CC 2019/2020
Muse CC 2019/2020
Photoshop CC 2019/2020
Character Animator CC 2019/2020
Prelude CC 2019/2020
Premiere Pro CC 2019/2020
SpeedGrade CC 2019/2020
Dreamweaver CC 2019/2020
Dimension CC 2019/2020
Not Crackable / Not working as of now using GenP v2.5:
Lightroom CC/Classic
Premier Rush
Acrobat DC (Use Painter Patch)
Instructions:
 Download all the apps you need using Adobe Creative Cloud
 Turn off your antivirus and run the patch via "RunMe.exe"
 Click CC2019 if you've the 2019 version or else click CC2020, this will automatically detect the apps and puts a tickmark.
 Just click the Cure button (Medicine Button).
 Wait till the whole progress bar finishes.
Latest Changes:
1. Fixed automatic detection of executables, which was an issue in previous release of "v2.5_pre_release".
Known Issues:
1. Animate, Illustrator, Photoshop – Home screen can be a problem to reset at sometimes.
2. XD – Language Selection Problem.
Download
GenP-2.7 (Thanks to MIkeVirtual Sharing)