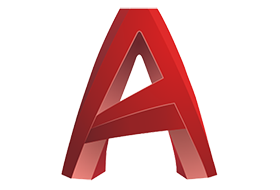 AutoCAD LT 2024 is designed to develop and detail 2D drawings. The program automates most of the stages of the project. A full set of 2D commands allows you to create drawings, modify them and release working documentation for projects.The program provides built-in support for DWG format and reliability of work, and also contains powerful tools to improve drawing performance.Thanks to this project files can be easily transferred to other specialists. In addition, you can customize the user interface of the program to fit your needs.
AUTOCAD LT 2024 SPANISH
AUTOCAD LT 2024 RUSSIAN
https://efulfillment.autodesk.com/NetSWDLD/2024/ACDLT/965D6DA7-F826-3617-BED5-1B01BCC2E6A7/SFX/AutoCAD_LT_2024_Russian_Win_64bit_dlm.sfx.exe
AUTOCAD LT 2024 PORTUGUESE-BR
AUTOCAD LT 2024 POLISH
AUTOCAD LT 2024 KOREAN
AUTOCAD LT 2024 JAPANESE
AUTOCAD LT 2024 ITALIAN
AUTOCAD LT 2024 HUNGARIAN
AUTOCAD LT 2024 GERMAN
AUTOCAD LT 2024 FRENCH
AUTOCAD LT 2024 ENGLISH
AUTOCAD LT 2024 CZECH
AUTOCAD LT 2024 CHINESE-TRADITIONAL
AUTOCAD LT 2024 CHINESE-SIMPLIFIED
Thanks to WhiteDeath1994  and angel sharing link
Crack (Password = CyberMania) Not tested
Install Autodesk AutoCAD LT 2024 ( Setup.exe file ).
Run the AdskNLM.exe file from the Crack folder and wait until the message "Cracking complete. Enjoy!" appears.
Launch the installed application. In the license type selection window, click "Use a network license".
Enjoy the registered version of the product!