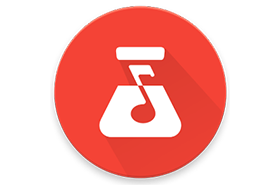 Cakewalk by BandLab is FREE award-winning Digital Audio Workstation (DAW) for the professional music recording, mixing, and mastering. From getting a great tone to releasing the final mix, today's musicians must master every element of the music production process.
Easily compose complete songs and performances with creative songwriting tools and instruments. Capture inspired performances with pristine quality and unlimited audio and MIDI tracks.
Fix mistakes, arrange parts, and manipulate pitch, time, and any other aspect of your recordings. Achieve pristine pro-studio sounds and create big, clear, dynamic mixes with advanced mixing tools.
Polish your finished mixes to perfection with built-in mastering tools. Export and publish your songs directly to YouTube, SoundCloud, Facebook and more.
Dial up the perfect synth sound with Rapture or a searing guitar tone with TH2 Producer. Record it, tighten it, chop it, and drop it in the Matrix for realtime triggering. Shape it with the expandable ProChannel. Warm it with the Console Emulator. And do it all with a single Smart Tool.
Cakewalk by BandLab leaves other DAWs in the dust with industry leading features. Edit and correct vocals like a pro with Melodyne Essential. Create the most realistic and authentic drums sounds with the full version of XLN Audio Addictive Drums.
Get that epic, pro-sound that has defined the last 25 years of recording with the ProChannel. Now with the QuadCurve EQ Zoom and analyzer for the ultimate precision. Get that vintage analog sound with the new ProChannel Tape Emulator and the Console Emulator.
Cakewalk by BandLab Key features:
Unlimited audio and MIDI tracks
Mix with unlimited effects, sends and busses
Move seamlessly across all your production tasks with Skylight Interface
Record and mix with the end-to-end 64-bit double precision engine
Gobbler cloud saving and sharing
Program beats using the Step Sequencer
Play loops in real-time with the Matrix View
Customize searing guitar tones with Overloud TH2 Producer amp sim
Create modern, electronic dance sounds with Z3TA+ Classic
Play and record with 23 instruments including Rapture and Dimension Pro
Edit audio and MIDI, hassle free, with Smart Tool and Smart Grid
Get full control of the timing and feel of your tracks with AudioSnap
Custom touch support on touch-enabled devices running Windows 10
Get that epic, pro studio sound with the ergonomic ProChannel console strip
ProChannel Console Emulator and new Tape Emulator for authentic vintage analog sound
Add lush reverb with the versatile BREVERB SONAR VST and ProChannel module
Includes 8 ProChannel modules – expandable with additional modules (sold separately)
Finalize and master your songs with high-quality Linear Phase plugins
Share your music on SoundCloud, Facebook, Twitter, and now YouTube
And it doesn't stop there with a new mixing suite powered by the Nomad Factory Blue Tubes FX and BlueVerb, Tone2 BiFilter 2, AAS Lounge Lizard Session, AAS Strum Acoustic Session, Dimension Pro, Rapture, and much more.
Cakewalk by BandLab now boasts a powerful new line up designed to meet the needs of any musician, regardless of skill level or budget. You always get the latest and greatest version no matter when you make your purchase. In addition, enjoy 12 months of rolling updates and keep everything you received – forever.
Minimum System Requirements
Windows 8 or higher (64-bit only)
Multi-core Intel or AMD CPU
4GB RAM
3GB free disk space
1280×800 screen resolution
ASIO compatible hardware is recommended
64-bit Mix Engine
The first to offer this precision audio technology, SONAR's advanced 64-bit mix engine delivers clean, dynamic, accurate mixes every time.
Resampling
Never worry about signal degradation again. You can always be sure your plug-ins are outputting the highest quality audio possible.
VST3 Support
SONAR supports the most stable, accurate, and efficient plug-in format for Windows machines so you can use more FX and synths in your project.
Touch-Enabled
Another industry first, SONAR's compatibility with touch devices adds analog feel and workflow-enhancing efficiency.
Windows 10
Compatibility comes standard. We're always on top of our game, ensuring support on all the most current Windows platforms.
ARA Support
Harness the power of Audio Random Access for seamless integration of powerful and modern editing tools.
Remark: MIDI keyboard pro favorites.
(Installer with keygen) x64