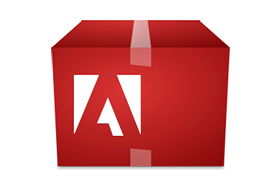 CCMaker 1.3.15 is a utility for download and install Adobe Creative Cloud products.
Details:
Allowed product types for download and install: hdPackage (HyperDrive).
The latest versions of dependencies to download would be suggested, if available.
Several downloaded same-platform products can be bundled into a Master Collection.
The downloaded distribution includes only products folder with product's components and is compatible with original Set-up.exe installer (for Master Collection only partially supported). To use Set-up.exe, it is necessary folders packages and resources from any official Adobe distribution.
To install product, select the driver file driver.xml in products folder.
For pre-CC2019 products AMT emulator AMTEmu by PainteR is available to install.
Command line parameter /LOG="filename" causes CCMaker to create a log file.
Changelog CCMaker 1.3.15:
New: support ZIP archives with LZMA2 compression.
Direct download adobe product….
Thanks to scmyyc sharing