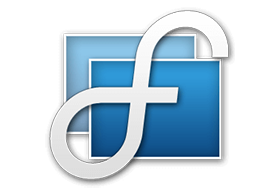 DisplayFusion will make your dual monitor (or triple monitor or more) experience smooth and painless. With DisplayFusion you can add a taskbar to every monitor that works and looks just like the Windows Taskbar. Or take advantage of advanced multi-monitor wallpaper support, Flickr Integration for image searching and fully customizable window management hotkeys. These are just a few of the many things that DisplayFusion can do.
Features:
Multi-Monitor Taskbars
Incredible Desktop Wallpaper
Powerful Functions
Precise Monitor Controls
Useful Windows 8 Tweaks
Window Snapping
Window Management
Window Location
Windows Logon Background
Multi-Monitor Screen Savers
Remote Control
Desktop Icon Profiles
Easy Administration
Available in dozens of Languages
DisplayFusion works with these versions of Windows:
Windows 10, 8.1, 8, and 7 SP1 (32-bit and 64-bit)
Windows Server 2019, 2016, 2012 R2, 2012, and 2008 R2 (32-bit and 64-bit)
Remark: This is for multi monitor user. Update disable. Thanks for moszter sharing. Keygen

3 December 2020 – Use original installer with reg.
(Registered Silent Install Repack) x86 x64