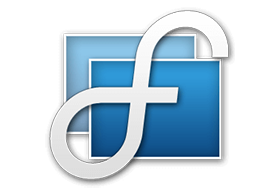 DisplayFusion will make your dual monitor (or triple monitor or more) experience smooth and painless. With DisplayFusion you can add a taskbar to every monitor that works and looks just like the Windows Taskbar. Or take advantage of advanced multi-monitor wallpaper support, Flickr Integration for image searching and fully customizable window management hotkeys. These are just a few of the many things that DisplayFusion can do.
Features:
Multi-Monitor Taskbars
Incredible Desktop Wallpaper
Powerful Functions
Precise Monitor Controls
Useful Windows 8 Tweaks
Window Snapping
Window Management
Window Location
Windows Logon Background
Multi-Monitor Screen Savers
Remote Control
Desktop Icon Profiles
Easy Administration
Available in dozens of Languages
DisplayFusion works with these versions of Windows:
Windows 10, 8.1, 8, and 7 SP1 (32-bit and 64-bit)
Windows Server 2019, 2016, 2012 R2, 2012, and 2008 R2 (32-bit and 64-bit)
DisplayFusion Beta Change Log
v10.0.0 (Beta 3) • July 14, 2021
Fix: Some minor Windows 11 fixes (we're still working through the full list)
v10.0.0 (Beta 2) • June 18, 2021
Change: Disabled auto-detection for the taskbar hooking workaround and move it to an advanced setting
Fix: Resolved an issue that prevented some scripted functions from running
v10.0.0 (Beta 1) • June 17, 2021
Change: Much improved code editor for scripted functions
Fix: Windows 10 21H1 has a bug where the system tray icons and clock get messed up under these conditions: News and Interests button disabled with display scaling higher than 100%. To prevent this, DisplayFusion will no longer hook the taskbar when those conditions are detected
Fix: Chris TV app should now be correctly detected as full screen
Fix: Cinema 4D no longer crashes when DisplayFusion is running
Fix: Resolved an issue with logins for the Dropbox wallpaper plugin
Remark: This is for multi monitor user. Update disable. Thanks for moszter sharing. Keygen

3 December 2020 – Use original installer with reg.
(Registered Silent Install Repack) x86 x64