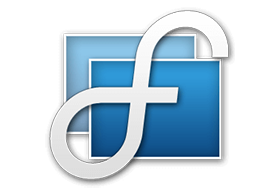 DisplayFusion will make your dual monitor (or triple monitor or more) experience smooth and painless. With DisplayFusion you can add a taskbar to every monitor that works and looks just like the Windows Taskbar. Or take advantage of advanced multi-monitor wallpaper support, Flickr Integration for image searching and fully customizable window management hotkeys. These are just a few of the many things that DisplayFusion can do.
Features:
Multi-Monitor Taskbars
Incredible Desktop Wallpaper
Powerful Functions
Precise Monitor Controls
Useful Windows 8 Tweaks
Window Snapping
Window Management
Window Location
Windows Logon Background
Multi-Monitor Screen Savers
Remote Control
Desktop Icon Profiles
Easy Administration
Available in dozens of Languages
DisplayFusion works with these versions of Windows:
Windows 10, 8.1, 8, and 7 SP1 (32-bit and 64-bit)
Windows Server 2019, 2016, 2012 R2, 2012, and 2008 R2 (32-bit and 64-bit)
v10.0 (Beta 15) • April 8, 2022
Fix: Resolved an issue where the desktop icon would sometimes fail to launch DisplayFusion
Fix: Taskbar no longer continually reloads when it can't set the work area (in this case it seems that explorer.exe has an issue that won't allow the work area to be set, workaround is to restart explorer.exe)
Fix: The change log text in the auto update dialog is no longer black when the DisplayFusion Theme setting is set to Dark
Fix: Resolved an issue where Triggers couldn't launch any functions
Fix: Resolved an issue where the license key failed to load on Windows 7
Fix: Resolved an issue with the DisplayFusion Photos Screen Saver transitions having a very low framerate
Fix: Resolved an issue where the wallpaper would be black when using the Website wallpaper source
Remark: This is for multi monitor user. Update disable. Thanks for moszter sharing. Keygen

3 December 2020 – Use original installer with reg.
(Registered Silent Install Repack) x86 x64