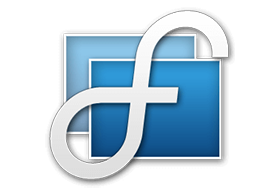 DisplayFusion will make your dual monitor (or triple monitor or more) experience smooth and painless. With DisplayFusion you can add a taskbar to every monitor that works and looks just like the Windows Taskbar. Or take advantage of advanced multi-monitor wallpaper support, Flickr Integration for image searching and fully customizable window management hotkeys. These are just a few of the many things that DisplayFusion can do.
Features:
Multi-Monitor Taskbars
Incredible Desktop Wallpaper
Powerful Functions
Precise Monitor Controls
Useful Windows 8 Tweaks
Window Snapping
Window Management
Window Location
Windows Logon Background
Multi-Monitor Screen Savers
Remote Control
Desktop Icon Profiles
Easy Administration
Available in dozens of Languages
DisplayFusion works with these versions of Windows:
Windows 10, 8.1, 8, and 7 SP1 (32-bit and 64-bit)
Windows Server 2019, 2016, 2012 R2, 2012, and 2008 R2 (32-bit and 64-bit)
v10.0.0 (Beta 7) • November 5, 2021
Change: Added a run as administrator option to pinned taskbar buttons
Fix: Scripted Functions that open dialog windows now force the dialog to have focus when launched from the command line
Fix: Taskbar clock is no longer cut off in some scaling setups
Fix: Clock tooltip now closes correctly on hover
Fix: Start menu now closes correctly on second click of Start button
Fix: Wallpaper source name now updates correctly when changing source
Fix: Right-click menus no longer lose highlight when opening sub-menus
Fix: System tray and clock are now the correct size when the Shortcut Width advanced setting is enabled
Fix: TitleBar Buttons now show up on MusicMaker windows
Fix: DesktopWindowXamlSource no longer shows up in Alt+Tab window
Fix: Special K Injection Frontend now shows up in Alt+Tab
Fix: Clock text on Korean Windows 10 improved
Fix: TitleBar Buttons no longer stay on the screen when minimizing a Groupy window
Fix: MobaXterm now shows up on the DisplayFusion taskbar
Fix: Window Snapping now works correctly when maximized dragging is enabled and Shift is held
Fix: Chrome pinned app taskbar button now combines with running button
Remark: This is for multi monitor user. Update disable. Thanks for moszter sharing. Keygen

3 December 2020 – Use original installer with reg.
(Registered Silent Install Repack) x86 x64