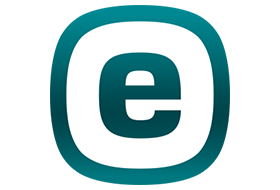 ESET Endpoint Security 7 represents a new approach to truly integrated computer security. The most recent version of the ThreatSense® scanning engine, combined with our custom Firewall and Antispam module, utilizes speed and precision to keep your computer safe. The result is an intelligent system that is constantly on alert for attacks and malicious software endangering your computer.
ESET Endpoint Security 7 is a complete security solution produced from our long-term effort to combine maximum protection and a minimal system footprint. The advanced technologies, based on artificial intelligence, are capable of proactively eliminating infiltration by viruses, spyware, trojan horses, worms, adware, rootkits, and other Internet-borne attacks without hindering system performance or disrupting your computer.
ESET Endpoint Security 7 is primarily designed for use on workstations in a small business environment. Using ESET Endpoint Security with ESET Security Management Center in an enterprise environment allows you to easily manage any number of client workstations, apply policies and rules, monitor detections and remotely configure clients from any networked computer.
What's new in version 7
ESET Endpoint Security 7 has been released and is available to download. For more information about what's new in ESET Endpoint Security 7, see the following improvements or new features:
•New design of graphical user interface.
•Drag and drop files scan – You can scan a file or folder manually just by moving the file or folder to the marked area.
•New type of logging – Advanced type of logging is now available.
•Network attack protection is now available in ESET Endpoint Antivirus.
•In Protection status, quick action link can be disabled by ESET Security Management Center policy.
System requirements
For seamless operation of ESET Endpoint Security, the system should meet the following hardware and software requirements (default product settings):
Processors Supported
32-bit (x86) processor with SSE2 instruction set or 64-bit (x64) processor, 1 GHz or higher
Operating Systems
Microsoft® Windows® 10
Microsoft® Windows® 8.1
Microsoft® Windows® 8
Microsoft® Windows® 7 SP1 with latest Windows updates (at least KB4474419 and KB4490628)
Windows XP and Windows Vista is no longer supported for version 7.
Version 7.3.2032.0
Important: During upgrade from older versions, an immediate reboot is required to allow real-time file-system protection to reinitialize and become fully functional.
Added: Compatibility with future Windows 10 major update, due in H1 2021.
Fixed: When special characters are used in SSID of discovered Wi-Fi networks, duplicates of the same network can occur in the list of known networks.
Fixed: Sensitivity levels of detection mechanism would block files even if configured to report only.
Fixed: Bootstrapped installer would abort if installation folder is not empty, regardless of forced background clean-up.
Fixed: A finished on-demand scan initiated from central management console can result in shutting down the scanned computer even without activated shutdown option.
07 June 2020 – Release for testing purpose. Not fully activated but can update. Website protection setting is disable but working in background. Download other version if you need fully control.
(Not full activated)