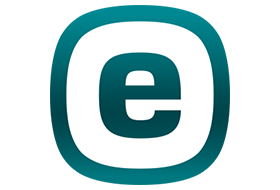 ESET NOD32 Antivirus 8 is a popular and one of the best anti-malware program with integrated real-time protection against viruses, worms, trojans, spyware, adware, phishing, and hackers.
It is built for a low footprint, fast scanning, it packs security features and customization options for consistent and personalized security online or offline. With NOD32 Antivirus, you are protected at the highest level while you work online, social network, download files, play online games or exchange data via removable media. NOD32 Antivirus 8 utilizes multiple layers of detection and unique cloud technology to keep out threats and block all potential attacks vectors. Cybercriminals are stopped dead in their tracks before they can compromise your system and exploit sensitive personal information. Whether you just want to deploy it and forget it or tweak the settings, NOD32 is the right choice for you.
ESET NOD32 Antivirus 8 is designed to put all needed actions at your fingertips, the graphical user interface with customization options puts you in control and keeps you up-to-date on important events.
ESET solutions are built on ESET's one-of-a-kind ThreatSense technology. This advanced heuristics engine enables proactive detection of malware not covered by even the most frequently updated signature-based products by decoding and analyzing executable code in real time, using an emulated environment. By allowing malware to execute in a secure virtual world, ESET NOD32 Antivirus is able to clearly differentiate between benign files and even the most sophisticated and cleverly-disguised malware.
• Keeps you safe from viruses, spyware, trojans, password stealers and other malware threats
• Stops most new threats proactively, well before other vendors have issued a signature, maximizing your defense against new and unknown threats
• Scans and cleans Internet traffic and email, even when it's SSL-encrypted, so your email is always safe
• Stops threats from entering through removable devices so you can share files with confidence
• Integrated SysInspector and SysRescue simplify system diagnosis and recovery
• Self defense prevents malware from degrading your level of protection
• Tiny signature updates happen discretely as needed and won't bog down your system
ESET NOD32 Antivirus 8 Key Features and Benefits:
• ESET Live Grid – Cloud-powered scanning delivers optimized real-time protection against Internet threats and social media exploits.
• Gamer Mode – Lets you focus on your online sessions or important work tasks without distractions.
• Energy Saving Mode – Identifies when laptop is running on battery and automatically postpones scheduled tasks alerting you before larger update downloads.
• Smart Detection – Smart Detection of malware utilizing advanced heuristic detection technology protects you from unknown threats and flags unfamiliar mutations of known malware.
• Enhanced Media Control – Automatically scans all USB flash drives, memory cards and CDs/DVDs. Block removable media based on type of media, manufacturer, size and other attributes.
• Advanced HIPS Functionality – This one is for real geeks – now you can customize the behavior of the system in greater detail: specify rules for the system registry, active processes and programs, and fine-tune your security posture.
• Light Footprint – It is a smart solution with extremely low system footprint ensuring fast and smooth performance for a continual level of security.
• Advanced memory scanner provides protection against obfuscated threats
• Exploit blocker protects browsers and other popular applications from threats exploiting vulnerabilities in these applications
• Improved cleaning of rootkits ensures that even in case of infection with persistent malware, the system will be restored to a working malware-free state
• Device control allows for controlling access to removable devices
• Automatic first time scan cleans potential malware on the computer and improves performance of future scans
Supported Operating Systems: Windows XP, Vista, Windows 7, Windows 8, Windows 8.1 (32-bit, 64-bit).
What's New in ESET NOD32 Antivirus 8.0.301.0:
* Enhanced Exploit Blocker: Protects against attacks on web browsers, PDF readers, Office documents, as well as Java communications and Java-based software that provides the ability to eliminate lockscreens and ransomware.
* ESET SysRescue Live: The next generation of the ESET SysRescue utility, ESET SysRescue Live allows you to create a bootable disk, in the form of a USB flash drive or CD/DVD, with the ability to scan and clean your system even when you cannot boot into Windows. ESET SysRescue Live is a Linux-based malware cleaning tool that runs independent of the operating system from the ESET Smart Security retail CD.
* HIPS Smart mode: Only suspicious system events trigger a notification beyond the set of pre-defined rules in Automatic mode (operations such as system registry, active processes and programs).
* ESET Cybersecurity Education (North America only): New Cybersecurity Education introduces a more interactive and game-like approach to training. This replaces the previously named ESET Cybersecurity Training (note: the new name change is not reflected in the UI yet).
Added: Compatibility with Microsoft Windows 10 RTM build 10240 Changed: Internal product security hardening against targeted attacks Changed: End User License Agreement Changed: Latest Virus Signature Databases included directly in build Changed: Latest modules included directly in build
Changes in ESET NOD32 Antivirus 8.0.319:
* Added: Compatibility with Microsoft Windows 10 RTM build 10240
* Changed: Internal product security hardening against targeted attacks
* Changed: End User License Agreement
* Changed: Latest Virus Signature Databases included directly in build
* Changed: Latest modules included directly in build
12/12/2018 – Update to not update program component. Update latest trial server.
31/12/2019 – Fixed trial server to be permanently selected.
15 August 2022 – Testing skip update program
16 August 2022 – Added Chinese modded version
2 October 2022 – Fix to update again
7 October 2023 – Fix with mirror server.
(Activated Silent Install Repack) x86
(Activated Silent Install Repack) x64
中文改版 Chinese Modded
(自动安装版)  x86
(自动安装版)  x64