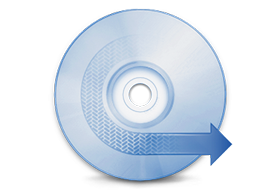 EZ CD Audio Converter is Music Converter Software designed to deliver the highest quality audio format conversions. All in one, easy to use, the most comprehensive audio file converter trusted by home users, audio enthusiasts, professionals, studios, and radio stations worldwide.
Music Converter
| Professional quality audio file conversions
Convert and encode audio files to/from FLAC, MP3, AAC, xHE-AAC™, M4A, DSD, WAV, Opus, Apple Lossless, Vorbis and many more audio formats. Batch convert unlimited number of audio files freely between all formats. Download music information from 6 metadata services. Edit metadata of audio files. Keep all the metadata between file conversions. Lightning fast parallel audio file processing.
Audio Converter
| Optimized for best audio quality
Convert music in highest quality with the ultra-precise (64-bit floating point) audio engine. Sample rate conversions are performed in highest fidelity with the professional quality audio resampler. Convert between PCM and DSD formats with the professional quality DSD converter. All audio conversions are performed in bit-exact accuracy.
All the best audio codecs are included
Each encoder and decoder is carefully crafted to provide precise audio quality. All codecs operate in high-resolution mode (32-bit floating point or better), ensuring there is no additional quantization or dithering noise between conversions, for example when converting from high-resolution audio sources (e.g. 24-bit FLAC to MP3) or when transcoding between lossy audio formats (e.g. convert xHE-AAC™ | AAC | M4A to MP3).
CD Ripper
| Rip audio CDs bit perfect
Securely rip audio CDs with advanced error detection and two-pass CRC verification for the bit-perfect digital audio quality. Convert CDs to FLAC, MP3, WAV, AAC, and many more audio file formats. Read and preserve CD-Text, ISRCs, UPC/EAN, and Pre-Gap information. De-emphasize audio CDs that have pre-emphasis. CD ripping log records all the CD information and exact status of the CD extractor.
EZ CD Audio Converter 10.3
What's new:
User interface updates

Album art viewer
Dark mode fixes
Improved metadata panel on left/right side
Other minor improvements

Updated Amazon Album Art search
Updated WavPack 5.6.0 Codec
Updated Monkey's Audio 9.20 Codec
Updated Exhale 1.2.0 Extended HE AAC Encoder
Fixed JPEG EXIF image rotation on image resizing
Fixed FFMPEG 24-bit formats were decoded to 32-bit
Fixed SACD ISO metadata was not correctly converted to Unicode
General improvements and code optimizations
Thanks to Radixx11 hook release

(Hooked Silent Install Repack) x86

(Hooked Silent Install Repack) x64