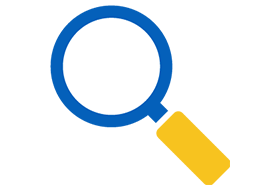 FileSeek is an easy-to-use file search app that includes advanced functionality for power users! Search through files using simple queries or regular expressions. You can even sync your search settings between computers.
Lightning Fast Searching
FileSeek uses multithreading technology to improve the speed of its searches, making it able to out-perform any Windows search. With no background search indexing, FileSeek will never affect the performance of your computer while closed.
Search ProfilesSearch Profiles
Improve your workload by saving your search criteria as a Search Profile. Save, load, or modify your most common searches to make your life easier.
Tabbed InterfaceTabbed Interface
With FileSeek's tabbed search interface, there is no longer any need to wait for a search to be complete before starting a new one. You can start a search in another tab without opening another window, keeping your taskbar neat and tidy.
Advanced QueryingAdvanced Querying
Use FileSeek's query language or regular expressions to search for specific information inside files or folders. Give up simple searching and unpredictable results, and start obtaining the information you need from your computer.
Sync Your SettingsSync Your Settings
Sync your Search Profiles between computers for easy access anywhere you are. Syncing is automatic and keeps your Search Profiles always up-to-date.
Search Result ActionsSearch Result Actions
Save search results in different formats for easy reference later, or perform common tasks such as copying, deleting, and dragging into other applications. Choose what you want FileSeek to do when you double-click on a search result by selecting from a number of pre-defined options and make your search experience entirely yours.
More Info
(Registered Silent Install Repack) x86