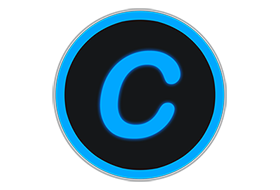 Advanced SystemCare provides an always-on, automated, the all-in-one PC optimization utility. It specializes in ONE-Click solutions to detect, clean, repair, speed up and eventually protect PC.
With the novel system technology, Advanced SystemCare empowers you to run your computer faster. Ensures more stably and more efficiently than with any other system utilities.
Advanced SystemCare is a PC maintenance program that's incredibly easy to use, the World's Top System Utility for Superior PC Health!
In most of old and slow PCs, there might be lots of troubles to slow them down. Equipped with Advanced SystemCare, your PC will stay error-free and smoother than ever.
IObit Advanced SystemCare has the New Performance Monitor, that can release memory by one click to smooth PC running within seconds.
To better protect users' online privacy with Advanced SystemCare, "Protect" tab is newly added. It provides quick access to protect browsing frombeing tracked by automatically cleaning privacy traces once browser closed. Also it detects and resists the attack of malicious plugin or toolbar by Browser Anti-Tracking and Plugin/Toolbar Cleaner in this tab.
Toolbox is always offering effective tools, such as new Startup Manager, a 1-click solution to conspicuously diminish system startup time by optimizing unnecessary Startup and Service.
Advanced SystemCare Key Benefits:
Keeps your PC running at peak performance. Fully optimizes Windows for ultimate system performance and top Internet speed. It turns your PC into a business PC, a productive workstation, an entertainment center, a game machine, or a scientific computing PC.
Defends PC security with extra protection. Detects and analyzes Windows security environment. Scans and removes spyware and adware using up-to-date definition files.
One click to solve as many as 10 common PC problems. With one click, it scans and repairs ten PC problems and protects your PC from hidden security threats.
Real-time optimization with ActiveBoost function. This technology actively runs in the background intelligently managing system resources in real-time. And constantly detects inactive resources and optimizes CPU and RAM usage.
Cloud technology to keep database up-to-date. The new "Cloud" technology ensures the database is kept updated at all times. So that you can benefit from the latest definitions and configurations.
More than 20 dedicated smart tools. The Toolbox feature has tools for system cleaning, optimizing and repairing, tools for security enhancement. Also the tools for full control over the PC system.
Other Features:
Boost your PC for working and gaming. You now have two Turbo Boost options, Work Mode and Game Mode. In addition, you can now adjust the configuration of each mode from the main screen.
Next-generation registry deep clean and optimizer. Safely cleans registry junk, compacts registry bloats. Also defragments the whole registry for maximum performance. Finds and fixes the registry errors that other utilities miss with "Deep Scan" technology.
Automatically works in the background. This powerful utility works continuously, automatically and quietly in the background on your PC. You can set the program on a regular schedule or just let it work automatically when your PC is idle.
Improved Care module. The new developments in the "Care" module include features such as "Start-up Optimization", which will scan and clean your PC much more effectively.
Powerful hard drive defragmentation. Fast, powerfully and incredibly effective Disk Defrag function to defragment hard drives. Up to 10 times faster than other defragmentation tools.
What's New in Advanced SystemCare 15 RC:
+ New clean and simple UI brings a more intuitive and user-friendly experience
+ New WebGL and Audio fingerprint protections drastically enhance the protection against online tracking, bringing you anonymous online browsing
+ Junk File Clean helps you release 20% more disk space with the deeper and more thorough cleanup
+ Privacy Sweep now can clear much more privacy traces to bring you higher privacy security
+ Enhanced Software Updater can update 33% more outdated programs with just 1-click
+ Enhanced Startup Optimizer can optimize 30% more startup items for a much faster PC startup
+ Expanded Surfing Protection database by 10% for more secure and smoother browsing
+ Expanded Anti-Spyware database by 4% for a more secure system
+ Optimized data display on multiple modules to make it more informative and beginner-friendly
+ Optimized scan algorithms for faster scan
+ Improved Performance Monitor for more accurate temperature detection
+ Fully compatible with Windows 11
+ Supports 37 localized languages
+ And more can be discovered by you
Supported Operating Systems: Windows XP, Vista, Windows 7, 8, 8.1, 10 (32-bit, 64-bit).
Supported Languages: English, Arabic, Belarusian, Bulgarian, ChineseSimp, ChineseTrad, Czech, Danish, Dutch. Finnish, French, German, Greek, Hungarian, Italian, Japanese, Korean, Nederlands. Polish, Portuguese (PT-BR), Portuguese (PT-PT), Russian, Serbian (cyrillic). Serbian (latin), Slovenian, Spanish, Swedish, Turkish, Vietnamese.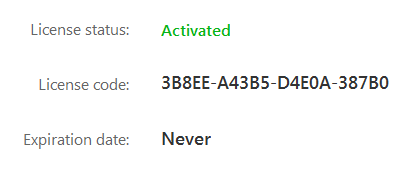 Thanks to UZ1 release

(Cracked Silent Install Repack) x86