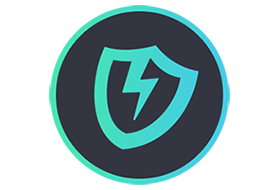 IObit Malware Fighter Pro is an advanced malware and spyware removal utility that detects and removes the deepest infections, and protects your PC from malicious behavior in real time.
With IObit unique "Dual-Core" anti-malware engine, it's able to detect and remove malware of all kind, like spyware, adware, trojans, keyloggers, bots, worms, and hijackers, ensuring you a safer PC. With Real-time Protection and creative Cloud Technology, it keeps your computer secure all the time. IObit Malware Fighter Pro is fully compatible with all antivirus products and can assist your antivirus products to ensure your PC at its top security. Three types of scans are available; Smart Scan will scan critical operating system files, processes and locations. The full scan scans everything and the custom scan gives the user the option to select the items that should be scanned by IObit Malware Fighter.
Users should take a look at the program settings for additional configuration options. Here it is possible to configure a higher protection level, the scan priority and other scan related settings or if DOG, the digital original gene heuristic malware detection algorithm should be used in addition to signature based threat detections. IObit Malware Fighter Pro makes use of the cloud to analyze risks. The service utilizes IObit Cloud which is also accessible directly in the web browser.
Features:
Basic Anti-Malware Function
Full Anti-Malware Ability with IObit Anti-Malware Engine
Advanced Threat Protection with Bitdefender Anti-Virus Engine
Basic Real-time Protection against Malicious Behavior
Comprehensive Real-time Protection for Top PC Security
Prevent Virus Infection Carried by USB Disk
Detect Malicious Process Running in RAM
Auto Clean Surfing Privacy Trace with Browser Anti-Tracking
Detect Threats by Analyzing Malicious Action
Intelligently Works in Background without Interrupting
Automatic Update to the Latest Version
What's new in IObit Malware Fighter 8.3:
+ Added support for Microsoft Edge (Chromium) in Download Protection.
+ Optimized the protection for Microsoft OneDrive for higher file security.
+ Enhanced the detection for zipped files.
+ Expanded database to remove the latest threats including Worm.Mytob, Worm.Brontok, and Trojan.NSAnti .etc.
+ Fixed known bugs.
Supported Operating Systems: Windows XP, Vista, 7, 8, 8.1, 10 (32-bit, 64-bit).
Remark: No Cracked just serial for latest. Repack fail cause of license detect windows. Thanks to g18072020.

------------License code of IObit Malware Fighter------------
 
License Status:  Activated
License Code:    8AA3A-31860-3ED89-3654N
Expiration Date: 2021-08-22

------------License code of IObit Malware Fighter------------
 
License Status:  Activated
License Code:    61F41-B5A00-96752-33E4N
Expiration Date: 2021-03-07

------------License code of IObit Malware Fighter------------
 
License Status:  Activated
License Code:    322F4-9BDD4-17EB9-7D344
Expiration Date: 2021-02-18

------------License code of IObit Malware Fighter------------
 
License Status:  Activated
License Code:    A19C1-D2A88-F1F6F-0184N
Expiration Date: 2020-12-18
IObit Malware Fighter Pro 8.2.0.691
(Cracked Silent Repack)