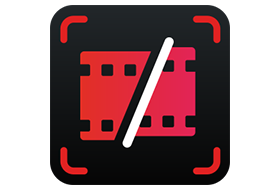 iTop Screen Recorder is a simple and easy-to-use screen recorder with a light built-in video editor. It enables easy screen recording, screen capture, and video editing.
iTop Screen Recorder is dedicated to cover each requirement relating to a screen recorder software. Whenever you demand to record contents, for instance, video fragments, conference minute, online classes or game highlights on the screen for replay, IObit Screen Recorder is on call by giving you one-stop service.
IObit Screen Recorder Main Features:
Flexible Screen Capture. Select any area of your screen to start recording, from the entire display to a small dialog box. Also support multiple displays. Capture every detail and cut off every interference.
Record the Screen with Audio. Experience the most excellent screen recorder with audio. Every syllable of inside background, speaker and tiny microphone on your headset are completely recorded. From image to audio, we are professional.
No Lagging While HD Recording. IObit devotes to perfectly fulfill duties as the best screen recorder on windows, giving you the high-definition visual performance without lagging on the frame. 1 second 60 frames, completely presents.
Take Screenshots While Recording. Both dynamic and static are equal and parallel. Since that, we break through technical barriers between video & audio recording and screen capture taking simultaneously. To give users better using experience, we never stop trying.
Multiple Output/Convert Formats. Trying to cover different groups' demands, more than 12 output formats are supported to be storage and conversion to other formats you want. Compatible with any mainstream digital devices, from your up-to-date iPhone to your mama's old MP4 player.
Edit After Recording. A perfect screen recorder is not only a perfect screen record copy but more than it. IObit Screen Recorder provides you with basic edit functions, which is no barrier to use. No matter video or audio, every single frame is under your control.
Free Screen Recorder. Enjoy sorts of powerful functions without paying one penny. 0 cost but 100% high-quality service.
Easy to Use. Holding user-friendly philosophy, each step is elaborately designed. Make beginner a master within a few seconds.
IObit Screen Recorder Brings You Far beyond Recording
Download Replacing. Use Recorder to replace inefficient download. Low download speed, unstable network environment and contents limitation are no longer problems.
Video Saving. Record hot videos by at highest 4K definition and 0 lag technique. Originally and legally. Save your favourite video to your private space.
Video Editing. More than a recorder. It also provides tools to edit your recorded videos, which capable of basic and practical functions, effortless to use. Perfect your screen record and later edit.
Video Transferring. One-stop solution for incompatibility. Supporting 17 mainstream formats transfer mutually & unlimitedly. Videos of any sources are supposed to be played on any device.
Supported Operating Systems: Windows 7, 8, 8.1, 10 (32-bit, 64-bit).
(formerly iFun Screen Recorder)
Thanks to UZ1 release
iTop Screen Recorder 3.4.0.1429
(Loader Silent Install Repack) x64
Special thanks to ByTESRam dll hook and Dr.Zero crack

iTop Screen Recorder 2.0.0.453
(Cracked Silent Install Repack) x64
iTop Screen Recorder 1.4.0.345
(Registered Silent Repack) x86