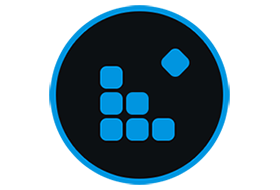 IObit Smart Defrag is a Disk Defragmenter, that accelerates the whole system with fast and efficient disk defragment. Based on IObit latest disk defrag engine and "Boot Time Disk Defrag" technology, Smart Defrag 6 is created with the world's leading defragmentation ability.
It not only provides defragmentation, but also intelligently streamlines your files based on using frequency, thus accelerating disk speed and the whole system for top performance! Smart Defrag 5 works fast, automatically and quietly in the background and is suitable for large hard drives. IObit Smart Defrag helps defragment your hard drive more efficiently than any other product on the market – free or not. It is known that disk fragments has been a primary cause of slow and unstable PC performance.
Features:
Higher File Access Speed
Disk fragmentation is generally the main cause of slow and unstable computer performance. In order to accelerate hard drive for faster data access and outstanding disk performance, Smart Defrag 4 provides efficient defragmentation to hard drives by optimizing file placement and consolidating free space. Then you can enjoy higher game launching speed, and copy files with only half of the time as before, etc.
Up to 100% Faster PC Startup
The Boot-time Defrag feature can defrag the system disk, in which some files cannot be safely moved while Windows is running, before the operating system is fully loaded. In this way, Smart Defrag 4 will boost your startup speed and enable your computer to run at top speed with the most stability.
Safe & Automatic Disk Defrag
Smart Defrag not only provides disk defragmentation as any other tool does, but also optimizes it by intelligently streamlining your files based on using frequency. With IObit latest disk defrag engine, it is just as safe for your files as using Windows. And you just need to install & forget it. Smart Defrag will automatically work for you with no data lost.
IOBit SmartDefrag is a free software that offers the same features and quality as Diskeeper. The graph (as shown below) shows that it stands up head to head with the best defragmentation software out there. It gives you the options to do manual, automatic or scheduled defrags.
You'll also notice "express" and "comprehensive" defrag options. If you choose "express" it will defrag your drives in much less time but if you choose comprehensive, it will do a great job.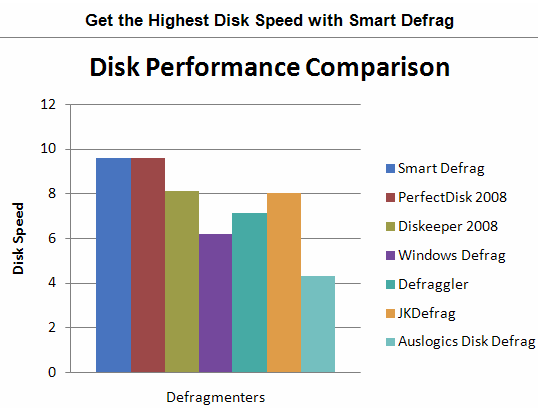 It's extremely easy to use and with its "install and forget" feature which works continuously, automatically and quietly in the background on your PC, it's a must have
What's new in Smart Defrag 7:
+ Brand-new UI for a more intuitive interactive experience
+ Optimized defrag engine for more efficient defragment
+ Strengthened Disk Cleanup to free up more disk space
+ Improved Auto Analyze for smarter analysis and more accurate results
+ More fluent operation for a better user experience
+ Better compatibility with the latest version of Windows 10
+ Optimized Feedback to increase the success rate of sending feedback
+ Start a new round of Lucky Draw
+ Supported 42 languages
* And more can be discovered by you
Whats New
+ Optimized Boot Time Defrag for faster startup
+ More stable and efficient defrag
+ Better localization
+ Fixed minor bugs

Supported Operating Systems: Windows XP, Vista, 7, 8, 8.1, 10 (32-bit, 64-bit).
Language: Multilingual
Thanks to Arttomov crack patch.

(Cracked Silent Install Repack) x86