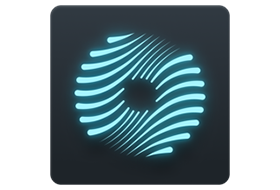 Ozone 10 marks arguably our biggest release ever and has been three years in the making. In that time, the world has changed dramatically including the needs of musicians, producers, and engineers. We wanted to share some of the thoughts that went into the development of Ozone and the user problems we are hoping to solve with the release of version 10.
Modern design
iZotope has always been dedicated to designing user interfaces that are easy-to-use but still have depth when you need to fine tune the details. You've seen some of these design elements show up in more recent products like Neoverb and Neutron—and Ozone takes a cue from those products to incorporate a more streamlined user interface that is modern yet will feel familiar to longtime users of the products. Along with the new Assistant View, we've also made the changes to the Detail View that give you easier access to the tools and controls you need with less clicks.
The evolution of AI and assistive technology
iZotope has been on the forefront of developing assistive technology, powered by AI. The goal here was never to replace the role of the engineer or producer, but to make it easier to get to a quick starting point. With version 10, we've made this Assistant even smarter allowing for more controls that let you make broader global selections, customizing the Assistant's work. It's like a second set of AI ears in your studio.
It's a streaming world
Let's face it, streaming is now the most dominant platform in the world today and it's more important than ever to make sure that your songs can compete for fans, whether people are listening on AirPods or dancing at a club. Version 10 includes enhancements designed to give you an edge, especially when music is being mastered for platforms like Spotify, Apple Music, and Tidal. Matching reference tracks has never been easier, or more precise allowing you to get closer to the sound you desire, specifically in the mastering phase.
Brand new DSP
While design and user interface are pillars of our product development, it's the digital signal processing (DSP) that has really separated iZotope from the pack. We've never been about emulations, instead choosing to focus on more modern DSP that allows users to achieve professional quality results with the latest in audio technology. Ozone 10 stays true to iZotope's DNA with brand new DSP in Ozone's most popular modules, Imager and Maximizer, that will expand what is possible in the mastering world and continue to push the boundaries of what is possible.
We hope you will be excited about the new features in Ozone 10. We can't wait to share all the details and show you some of the latest innovations in mastering. Stay tuned for more!
Operating Systems:
Mac: macOS High Sierra (10.13.6) – macOS Monterey (12.4.x) *
Windows: Windows 10 – Windows 11
* Supported on Intel Macs & Apple silicon Macs (Apple M1 chips) in Rosetta 2 and native.
Plugin Formats:
AU, AAX, VST2, VST3, NKS.
All plug-in formats are 64-bit only.
Supported Hosts:
Logic Pro, Ableton Live 10 – 11, Pro Tools 2021 – 2022, FL Studio 20, Cubase 10 – 12, Nuendo 11, Studio One 5, REAPER 6, Reason 11, Audition CC, Premiere Pro CC.
Thanks to V.R release

(Precracked Silent Install Repack) x64