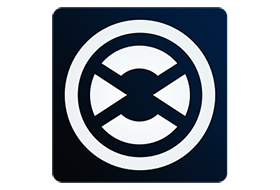 RAKTOR PRO Plus is an add-on subscription for existing TRAKTOR PRO users. Through this subscription, we will release an ever-growing stream of exciting new features outside of the usual major releases. These features will not be mandatory for base functionality but are intended to improve sound and performance by utilizing certain innovative technologies found across the entities of Soundwide (the umbrella brand that includes iZotope, Plugin Alliance, and Brainworx). Our hope is that this will enable you to enjoy more immediate access to our ongoing developments at TRAKTOR, thereby providing new instances for creative inspiration on a regular basis.
PROFESSIONAL 4-DECK DJ SOFTWARE
Our flagship DJ software, used from bars, to booths, to the biggest stages around the world
Pro-grade audio, with new time-stretching and improved limiter
Powerful interfacing with TRAKTOR hardware, including Haptic Drive™, Remix Deck pattern recorder, and more
CRAFTED TO PERFORM
Almost two decades ago, we created the first DJ software to truly conquer the club. Since then, it's filled sound systems and dancefloors across the world, as well as house parties, bars, beaches, and everything in between. Now, with TRAKTOR PRO 3, we've built on that past to bring you new tools for sonic sculpting, our best sound quality ever, and our clearest interface to date – so you can play whatever you want, however you want, wherever you want.
STAY IN SYNC
TRAKTOR is great for honing your beatmatching skills, but you can also blend genres and bridge BPMs by letting TRAKTOR PRO 3 do some of the work. Hitting the Sync button quickly gets your tracks beat-matched, so you have plenty of time to experiment with your mix.
REMIX WITH LOOPS, HOTCUES, AND BEATJUMPS
For those who really want to put their stamp on a set, the industry's most reliable and seamless loop, Hotcue, and beatjump tools let you chop and re-edit tracks however you like. Unless you want to cut things up outside of the beat, TRAKTOR will make sure you never skip out of the groove.
FULL FX SUITE INCLUDED
Modulate your tracks with over 40 intuitive, high-grade effects. TRAKTOR's famous Deck FX can twist and screw your tracks with endless variation, while new Mixer FX introduce easy-to-use effects in a single control on each channel. Turn them up, down, on, and off, for sonic exploration that's out of this world.
Thanks to bobdule release
(Installer with crack) x64