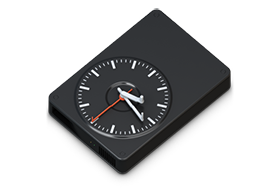 O&O DiskImage Professional allows you to back up your entire computer or individual files at any time – even when the computer is in use. In the event of loss of personal data, it can be easily restored with just a few clicks – even when the Windows system does not start. The program supports working with SSDs and the latest UEFI systems.
O&O DiskImage allows you to perform system recovery and duplicate or clone an entire computer or entire hard drive. You can even restore a specific backup to a computer whose hardware components are different from the original machine, for example, when replacing the motherboard or when purchasing a completely different computer.
O&O DiskImage 17 Professional Features:
Backup an entire computer with the push of a button
Backup system and hard drives, clone drives and entire disks
Brand new file-based backup: now twice as fast as ever before – backup and restore individual files and/or folders
Direct creation of VHDs
Monitoring and warning of security risks
Incremental/differential backup: back up only the changes
Easily restore files, folders, drives and disks
System restore onto different hardware (M.I.R.)
Create a Windows Boot system directly from within the program with driver integration
Plug-and-play: Selected files and folders are automatically backed up and synchronized
High contrast mode support: improved support for high contrast mode so that objects on the monitor can be recognized more easily
Variable pixel density settings: adjusts to the selected DPI setting of the connected monitor
New and enhanced functions Control via Command Lines
O&O DiskImage offers two alternatives to choose from when imaging data: a complete image or an incremental image. The complete image provides yet more flexibility with the offer of either a forensic image of the storage medium or an image of the used sectors only. With every image, including incremental images or split images, every piece of information in every image file is saved. This avoids a situation where images may be missed, whilst also maintaining a structural consistency throughout.
O&O DiskImage can bring a system back to life immediately, and with no installation required. It does so by way of a Boot Medium (USB Stick or CD/DVD) which is based on current installed Windows system and which contains all standard drivers.
In This Major Build:
NEW : Windows 11 support
NEW : Generation of VHD / VHDX files, incremental and differential VHD / VHDX files
NEW : Merging of differential / incremental VHD / VHDX files
NEW : Loading of VHD / VHDX files as virtual drives
NEW : Completely new user interface – simpler and more intuitive
Respect goes to Radixx11
(Registered Silent Install Repack) x86
(Registered Silent Install Repack) x64