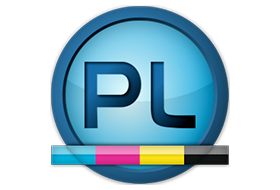 PhotoLine is a full featured image editor with support for text, vector and image layers. In addition to the standard editing features, it supports 16 bits per channel, CMYK and Lab as well as color management with ICC profiles. The include image browser supports IPTC and EXIF data display and editing, batch conversion, HTML gallery output, batch renaming and more.
Photo Editing:
Up to 32 bit per channel, support of CMYK and Lab
Color management with ICC profiles
Lossless imaging
Process digital photos
Retouch, correct, …
Browse:
IPTC and EXIF data handling
Rotate images lossless
Rename images and create catalogues
Create HTML galleries
Add and edit keywords
Powerful search capabilities
DTP/Layout/Text:
"Real" PDF Import and Export (not just a big image)
Multipage documents
Calendar and barcode creation
Rich text functions
Internet/Animations:
Create Flash and GIF animations
Web Export
Tile images and image maps
Many more:
Batch conversion
Create slideshows
Record actions
Print multipage documents, flyers and labels
USB-Stick support
Multiprocessor support
Requirements
Windows 7, 10 or 11
Bug fixes:
Text layers: Text could not be selected correctly with the mouse.
Layer mask, 1-bit to 8-bit conversion: Converting a 1-bit layer mask to 8-bit caused a crash.
SVG import: Documents get sRGB as color profile.
SVG export: The profile of the page/document is set correctly.
Settings, Work > Miscellaneous: "Layer list with keyboard control" was not set correctly when opening.
Layer attributes, channel filter: The caption was missing for 16/32-bit documents.
HDR optimization: Extreme images could not be processed in a meaningful way.
(Registered Silent Install Repack) x86 x64