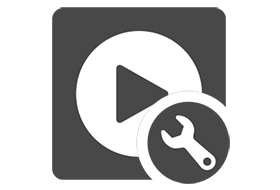 Every one of us has stumbled upon a broken or corrupted video file, no matter if that file was a personal recording from a digital camera or a movie. Depending on the damage, most videos are abandon or deleted, as such sign is synonymous with an unsolvable issue. However, there is a tool out there that can resuscitate corrupted videos, without sacrificing quality or the damaged segments. Remo Video Repair is one of those tools that can quickly reinstate a file's condition.

Remo Video Repair Software
• Easily repair video files with the help of a sample file
• Repair severely damaged, corrupted or broken video files
• Safely repairs corrupted video file by working in read only mode
• Repairs video files of various file formats like MOV, Mp4
• Video Repair Tool that works seamlessly on both Mac and Windows
Remo Video Repair Tool: A Proven, All in One Video Repair Software
• Repair Videos of Any File Format
Remo Video Repair Tool is built with a powerful algorithm that is designed to repair videos of major file formats like MOV, AVI, MP4, XVID, DIVX etc.
• Repair Videos from any Camera
Remo Digital Video Repair tool is a flexible utility to repair damaged videos files shot on cameras of major brands like Canon, Nikon, Sony, GoPro, DJI Phantom etc.
• Ensures Safe Repair of Videos
To avoid further damage to the corrupted video file, Remo Video Repair Tool works on the damaged file in Read Only Mode to repair and generate playable video file.
• Preview Repaired Videos
With an option to preview the repaired video files, the Video Repair Software lets you test its capabilities at fixing damaged, corrupted or broken video files.
Repair Corrupted, Damaged or Broken Video Files
Be it damaged, corrupted or broken video files, Remo Video Repair Software with its sleek performance ensures quick fix of damaged or corrupted videos irrespective of scenarios. The Video Repair Tool also fixes videos with audio video sync issues or header corruption.
Safest Tool to Repair Digital Videos
Built with an advanced algorithm that is designed to work in read only mode, the tool ensures that no harm is done to the original damaged file. The tool makes use of a reference video of the same file format and rebuilds the corrupted or damaged video file into a healthy playable file.
AI Powered Video Repair Methodology
The tool uses futuristic artificial intelligence to understand the format of the sample file. Remo Video Repair Tool then masters at repairing MOV video files by performing repairs post learning from the sample video file. With Remo Video Repair Software, you can easily repair the videos shot on any Cameras like DSLR, CCTV cameras, Drones, iPhone, GoPro and many more.
Tailor Made to Repair AVI Files
With its support for repairing video files of various file formats, Remo Digital Video Repair can proficiently repair AVI files as well. AVI files that are unplayable due to severe corruptions or damaged due to any scenarios can be easily fixed with Remo Video Repair Tool.
Three Clicks for an Error Free Video File
There are various reasons that contribute towards a video corruption. Be it a video file with audio video out of sync or a video file with header corruption Remo Video Repair Tool can easily fix video errors. The tool is designed to quickly fix any of the video errors like: Choppy, jerky or blurry videos. Also fixes broken Mp4 files, QuickTime Error 23132, avi index issue, mov header corruption, AVI file error 0xc00d36c4, Error 2048 in QuickTime Couldn't Open Video File, error code 0xc00d36c4,videos flickering issues etc.
Thanks to UZ1 release. May detected as false positive virus. Bypass and disable av before install.
(Cracked Silent Install Repack) x86 x64