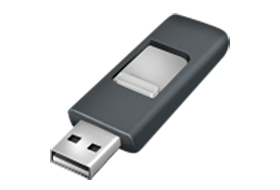 Rufus is a small utility that helps format and create bootable USB flash drives, such as USB keys/pendrives, memory sticks, etc.
It can be be especially useful for cases where: you need to create USB installation media from bootable ISOs (Windows, Linux, etc.). You need to work on a system that doesn't have an OS installed. You need to flash a BIOS or other firmware from DOS. You want to run a low-level utility.
Rufus is significantly faster than similar utilities and it's open source and free. All versions of Rufus allow the creation of a bootable USB from an ISO image.
Creating an ISO image from a physical disc or from a set of files is very easy to do however, through the use of a CD burning application For example, such as the freely available CDBurnerXP or ImgBurn.
Rufus Portable is a USB formatting utility which also can create a bootable USB drive using a bootable ISO image. This app requires admin rights. Despite its small size, Rufus provides everything you need!
Rufus is fast. For instance it's about twice as fast as UNetbootin, Universal USB Installer. Or Windows 7 USB download tool, on the creation of a Windows 7 USB installation drive from an ISO. It is also marginally faster on the creation of Linux bootable USB from ISOs.
Rufus support UEFI as well as GPT for installation media, meaning that it will allow you to install Windows 7, Windows 8 or Linux in full EFI mode.
However, Windows Vista or later is required for full UEFI/GPT support. Because of OS limitations, Windows XP restricts the creation of UEFI bootable drives to MBR mode.
Supported Languages: Arabic, Bulgarian, Chinese (Simplified), Chinese (Traditional), Croatian, Czech. Danish, Dutch, Estonian, Finnish, French, German, Greek, Hebrew, Hungarian. Indonesian, Italian, Japanese, Korean, Latvian, Lithuanian, Malay, Norwegian, Persian. Polish, Portuguese (Brazil), Portuguese (Portugal), Romanian, Russian, Serbian (Latin). Slovak, Slovenian, Spanish, Swedish, Thai, Turkish, Ukrainian, Vietnamese
System Requirements: Windows XP or later, 32 or 64 bit doesn't matter.
Changes in 3.21.1949:
Allow the provision of an arbitrary local account username in the Windows User Experience dialog
Improve Windows version reporting from ISO/.wim
Update UEFI:NTFS' NTFS drivers to v1.4 and exFAT drivers to v1.9
Switch to remote download for nonstandard GRUB (Fedora 37, openSUSE Live, GeckoLinux)
Fix UEFI:NTFS partition not being set in MBR mode for ISOs with a >4GB file (UwUntu)
Fix GRUB support for Arch and derivatives, when a non FAT compliant label is used
Fix incorrect detection of GRUB with nonstandard prefixes
Fix tab order not working on the Windows User Experience dialog
(Freeware)