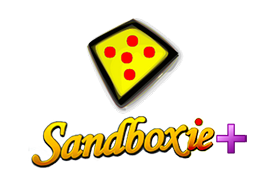 Sandboxie is a proprietary sandbox based isolation program for Windows operating systems. It creates a sandbox-like isolated operating environment.
There you can run or install all applications without permanently modifying the local or mapped drive. An isolated virtual environment allows to control testing of untrusted programs and web surfing.
Sandboxie runs your programs in an isolated space. It prevents them from making permanent changes to other programs and data in your computer.
When you run a program on your computer, data flows from the hard disk to the program via read operations. The data is then processed and displayed, and finally flows back from the progam to the hard disk via write operations.
Sandboxie changes the rules such that write operations do not make it back to your hard disk.
Intercept changes to both your files and registry settings, making it virtually impossible for any software to reach outside the sandbox.
Traps cached browser items into the sandbox as a by-product of normal operation. So when you throw away the sandbox, all the history records and other side-effects of your browsing disappear as well.
Benefits of the Isolated Sandbox:
Secure Web Browsing. If you run Web browser under the protection of Sandboxie, all malicious software downloaded by the browser is trapped in the sandbox and can be discarded trivially.
Enhanced Privacy. Browsing history, cookies, and cached temporary files collected while Web browsing stay in the sandbox and don't leak into Windows.
Secure E-mail. Viruses and other malicious software that might be hiding in your email can't break out of the sandbox and can't infect your real system.
Windows Stays Lean. Prevent wear-and-tear in Windows by installing software into an isolated sandbox.
Supported Operating Systems: Windows XP – Windows 10 (32-bit, 64-bit).
Translations: English, Albanian, Chinese (Simplified and Traditional), Czech, Finnish, French, German, Italian, Japanese, Korean, Polish, Portuguese (Brasil), Russian and Turkish.
ChangeLog
Added
added Portuguese of Portugal on Plus UI (by JNylson, isaak654, mpheath) #1497
added "BreakoutProcess=program.exe", with this option selected applications can be started unboxed from within a box #1500
— the program image must be located outside the sandbox for this to work
— if another sandbox has "ForceProcess=program.exe" configured, it will capture the process
— use case: set up a box with a Web browser forced, when another box opens a website, this will happen in the dedicated browser box
— Note: "BreakoutFolder=some\path" is also available
added silent uninstall switch /remove /S for Classic installer (by sredna) #1532
Changed
The filename "sandman_pt" was changed to "sandman_pt_BR" (Brazilian Portuguese) #1497
The filename "sandman_ua" was changed to "sandman_uk" (Ukrainian) #1527
— Note: Translators are encouraged to follow the Localization notes and tips before creating a new pull request
updated Firefox update blocker (discovered by isaak654) #1545
Fixed
fixed issue with opening all file access OpenFilePath=* #971
fixed issue with opening network shares #1529
fixed possible upgrade issue with Classic installer (by isaak654) 130c43a
fixed minor issues with Classic installer (by sredna) #1533
fixed issue with Ldr_FixImagePath_2 #1507
when using "Run Sandboxed" with SandMan UI and the UI is off, it wil stay off.
fixed issue with Util_GetProcessPidByName that should resolve the driver sometimes failing to start at boot #1451
SandMan will now run in background like SbieCtrl when starting a boxed process post506
fixed taskbar not showing with persistent box border in full screen post474
fixed box border not spanning across multiple monitors #1512
fixed issues with border when using DPI scaling #1506
fixed DPI issues with Qt #1368
fixed issue with bright flashing on window creation when in dark mode #1231
fixed issues with the PortableRootDir setting #1509
fixed issue with the settings window crashing when the driver was not connected
fixed DPI issues with Finder Tool #912
fixed another issue with reused process IDs #1547
fixed issue introduced in 1.0.6 related to SeAccessCheckByType #1548
Remark: Just incase you don't know what is this program. It allow you to run extra application that run in sandbox. Separated application to load without touching your computer. It is paid program but now free.
(Freeware)