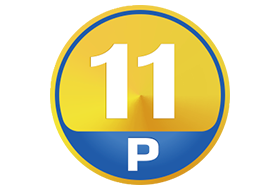 "SILKYPIX Developer Studio Pro9 for Panasonic" has many functions such as "Partial correction" and "The highlight/shadow individual brightness correction" installed in "SILKYPIX Developer Studio Pro9." Finish your photo as you imagined. Only existing Panasonic cameras are compatible, and the sales period is also limited, affordable price has been realized.
Ideal finish with simple tasks
– "Automatic adjustment button" that can be adjusted with one click.
– Equipped with adjustable HDR function with 1 photo.
– Fine color controller which can be used to adjust each specific color.
– Easy remove unwanted objects using the Spotting Tool, such as dust that may appear.
– Images to be adjusted can be searched from "shooting information" such as shooting date.
We strongly support your work creation
SILKYPIX Developer Studio Pro9 for Panasonic is for a Panasonic camera limited special edition. This product is available only with Panasonic cameras released by June 18, 2019. This product will not correspond to the new camera in the future.
System Requirements:
– Microsoft® Windows® 10 / 8.1 / 7 (Service Pack 1 or later) 64-bit version
– * It does not correspond to the Windows® 10 tablet mode.
– * It does not correspond to 32-bit version OS.
– CPU: Intel® Pentium 4 or later / AMD Athlon 64 or later
– Memory: 4GB or more RAM (8GB or higher recommended)
– HDD: 10GB of available hard-disk space or more
– Display: XGA (1024×768) or higher
(Installer with crack) x64