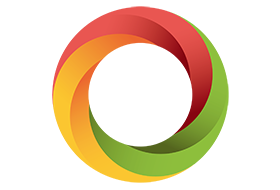 SoftMaker Office 2021 is the office solution for writing, calculating, presenting, E-mail, tasks and appointments. It equips you excellently for your office tasks.
With SoftMaker Office, the documents, calculations, and presentations are handled just as fast as E-mail correspondence or appointment and task planning. From simple everyday tasks to the most demanding documents, SoftMaker Office 2021 is your indispensable helper.
This Office suite is very fast. It starts as fast as lightning, opens documents in the blink of an eye and enables you to attain results immediately. Also it offers a huge functional scope and can be operated simply and intuitively.
SoftMaker Office is compatible with all Microsoft Office suites. It edits Microsoft Office documents as true to the original as Microsoft Office itself.
The applications in SoftMaker Office 2021:
Word processing: TextMaker 2021
From normal daily correspondence to scientific essays, from a greeting card to an elaborately designed newsletter. With TextMaker, you can create attractive documents as fast as lightning, alone or in teamwork with colleagues. You can either print the completed documents or pass them on as PDFs or E-books.
Spreadsheet program: PlanMaker 2021
It is suitable for all kinds of calculations. Has more than 350 calculation functions, huge worksheets with one million rows and professional functions such as pivot tables. Whether a simple credit comparison or the overall financial planning for a company. PlanMaker enables you to analyze data diversely and to illustrate the results with charts in presentation quality.
Presentation software: Presentations 2021
Little work, large effect. You can create impressive presentations as fast as lightning with Presentations. Lend presentations that certain je ne sais quoi with graphics, charts, sound, videos, animations and slide transitions and impress your public with captivating discourses.
E-mails, tasks, appointments: Thunderbird
Thunderbird takes competent care of your E-mails. Also it ensures that you keep your appointments, tasks and contacts under control. SoftMaker has extended the Thunderbird interface. It has developed functions for fast filing and navigation of large quantities of E-mails and augmented Thunderbird with a fully automatic import from the eM Client.
TextMaker 2021 is your new word processing program for all cases.
Compatible with Microsoft Word. Both the old .doc files and the modern .docx files from Word are displayed true to the original and saved reliably. This guarantees unproblematic data exchange. Equally, OpenDocument, RTF and HTML files can be edited. And TextMaker exports your documents to the universal PDF format at the touch of a button or creates an E-book in EPUB format for you.
TextMaker 2021 leads you to the desired result fast and effectively:
Daily correspondence is dealt with fast using time-savers. Such as the automatic takeover of contact data from the address book and the easy to use mail merge function. At the touch of a button, stickers and envelopes are provided.
You can process the business documents  individually. Or thanks to Word-compatible tracking of changes and comments in team work with colleagues. No matter whether they work with TextMaker or Microsoft Word.
You navigate through long texts as fast as lightning with the comfortable side bar and structure them with the integrated outline view.
For scientific essays, you can use functions such as footnotes and endnotes, bibliographies, cross-references, image captions. As well as indexes, tables of contents and tables of figures.
Straight away when typing, the strong spellchecker checks your texts for spelling mistakes. Not only in English, but in more than 75 different languages.
PlanMaker 2021 is your new spreadsheet program for all cases.
PlanMaker is fast, compatible and powerful spreadsheet program. Perfect interaction with Microsoft Excel. Both the old .xls files and the modern .xlsx files are displayed true to the original and saved reliably. This guarantees unproblematic data exchange. At the touch of a button, PlanMaker also exports your worksheets to the universal PDF format.
Presentations 2021 is your new presentation software for all cases.
Perfect interaction with Microsoft PowerPoint. Both the old .ppt files and the modern .pptx files from are displayed true to the original and saved reliably. At the touch of a button, Presentations exports your presentations to the universal PDF format. Also it makes a video from a presentation or converts it to an HTML slide show.
All programs
One package now contains versions for Windows, Mac and Linux
PDF/A export
Previously, multiple versions were created when saving documents. Now SoftMaker Office creates "snapshots" every 8 minutes (user-selectable), to which you can return.
New automatic hyphenation with improved hyphenation quality
Linux: Access all features of your CUPS printer in the Print dialog box
New "Research" button for access to numerous dictionaries on the Web
New "File new" dialog box with preview function
Convert AutoShapes to curves whose points can be edited
Combine several AutoShapes into one
Experimental support for SVG graphics
New elements on the ribbon for fast changing of position and size of objects
TextMaker
TextMaker's database and mail merge functions now also understand SQLite, .pmdx and .xlsx.
Integration with Zotero
A search sidebar
A sidebar with thumbnails of the document pages
There are now sidebars on the left and right, and you can decide which sidebar elements should appear where.
Bookmarks can now be applied to entire areas (as a required step for supporting cross-references to chapter headings).
Footnotes and endnotes can be used simultaneously in a document.
Multi-page and multi-column footnotes
Fold marks for letters
Real-time word counter in the status bar
Improved DOCX support so that Word 2019 no longer opens documents in compatibility mode
New document templates
PlanMaker
Multiple online calculations can be displayed simultaneously in the status bar.
Pivot groups
Page break preview
New calculation functions
If an AutoFilter is active, the number of filtered data records is displayed in the status bar.
Improved ODS import
Presentations
A ribbon tab for sound and video objects
New slide transitions, now file-compatible with PowerPoint
Create portable presentation "packages" that can be played on other computers
New presentation templates (16:9)
Supported Operating Systems:
Windows 7, 8, 10 or Windows Server starting with 2008 R2.
Remark: Silent install repack. Installer replace with cracked exe. No taskbar icon, no updates, Assoc with office document.

Thanks to UZ1 release and alf9872000 (nsane) sharing
(Cracked Silent Install Repack) x86

(Cracked Silent Install Repack) x64