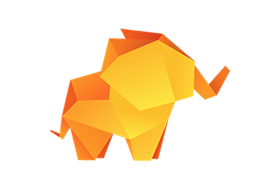 TablePlus for Windows PC is a modern, native, and friendly GUI software for relational databases: MySQL, PostgreSQL, SQLite, Microsoft SQL Server & more!
TablePlus app makes database management easier, faster & more efficient for you.
A native app that eliminates needless complexity & extraneous details so you can be up and running fast. Every function has a shortcut key to keep your hands always on the keyboard. Add functionality to TablePlus with your own plugin or a growing number of community plugins (JavaScript).
Currently, you can use TablePlus to work with:
PostgreSQL
MySQL
MariaDB
SQLite
Microsoft SQL Server
Amazon Redshift
Oracle
CockroachDB
Snowflake
Cassandra
Redis
Vertica
MongoDB
Features and Highlights
Native, fast & secured
Query, edit, and manage your databases easily with a native app that can run fast like a Lambo. It takes only half a second to get up and running.
Multi tabs & code review
Quickly get a snapshot of your database with a multi-tab and multi-window view, as well as stay in control of what you have changed on your database with Code Review.
Built-in SSH
You don't need to install any SSH client in order to connect to the server. SSH is a part of TablePlus for PC.
An intuitive GUI client
Browse, query, edit your data and database structure in a simple and clean spreadsheet-like editor.
Inline edit
Edit data rows, table structure, or query results directly with just a click.
Advanced filters
Quickly see the records you need using multiple advanced filters.
Export & import database
Need to migrate a database to another server? Export and Import SQL Dump will get it done in no time.
Open anything
A quick jump to a table, schema, database, view, function, literally anything from your connection.
Multiple tabs & windows
Working with multiple databases or connections at the same time? Not a problem.
Note: The free version is limited to 2 opened tabs, 2 opened windows, 2 advanced filters at a time. Requires .NET Framework.
Build 458 – Bug fixes and new features
Release date: 14 October 2022.
Download
SHA: 20c9bbcb05557d8fbb5a3f8845946cccb47ff01aed2be2e841fc7f95dad094aa
Improved Metrics Board.
Supported Wrap lines to Editor Width as an option.
Fixed a bug where TablePlus always expand the functions/tables.
Fixed many potential crash bugs.
Thanks to MADARA (nsane) release
(Cracked Silent Install Repack) x86 x64