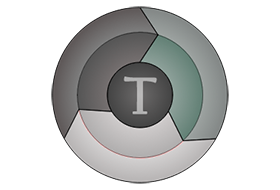 TeraCopy is a utility designed to copy/move files faster and more secure. Can resume broken file transfers. TeraCopy skips bad files during copy and even shows the skipped files at the end of files transfer. TeraCopy will calculate files CRC checksum on the fly to speed up source and target files comparsion. Seamless integration with Windows Explorer allows you to keep working with files as usual.
TeraCopy is a compact program designed to copy and move files at the maximum possible speed, providing the user a lot of features:
– Copy files faster. TeraCopy uses dynamically adjusted buffers to reduce seek times. Asynchronous copy speeds up file transfer between two physical hard drives.
– Pause and resume file transfers. Pause copy process at any time to free up system resources and continue with a single click.
– Error recovery. In case of copy error, TeraCopy will try several times and in the worse case just skips the file, not terminating the entire transfer.
– Interactive file list. TeraCopy shows failed file transfers and lets you fix the problem and recopy only problem files.
– Shell integration. TeraCopy can completely replace Explorer copy and move functions, allowing you work with files as usual.
– Full Unicode support.
TeraCopy Pro:
– You can also buy a Pro version of the program that lets you do the following:
– Copy/move to favorite folders.
– Select files with the same extension/same folder.
– Remove selected files from the copy queue.
– Get free updates and priority support.
– More features coming soon!
Whats New:
'Ѕhоw nоtіfісаtіоn' орtіоn.
Dеlеtе fіlеѕ uѕіng ѕеlесtоrѕ.
Fіlе lіѕt mоuѕе ѕсrоll fіх.
Dеlеtе fіlеѕ uѕіng ѕеlесtоrѕ.
Rеmеmbеr thе wіdth fоr bоth full аnd соmрасt vіеwѕ.
Веttеr рrоgrеѕѕ іndісаtіоn durіng fіlе dеlеtіоn аnd vеrіfісаtіоn.
Uрdаtе thе tоtаl ѕіzе whеn fіlеѕ аddеd durіng fіlе trаnѕfеr.
Орtіоn tо kеер trаnѕfеr hіѕtоrу реrmаnеntlу.
Ѕаvе аnd rеѕtоrе trаnѕfеr орtіоnѕ
Оthеr mіnоr bugfіхеѕ.
Version 3.5 beta 2
– Window mode options for startup and finish.
– Minor bugfixes.
Version 3.5 beta
– A new drag and drop confirmation dialog.
– Create 7zip and WinRar archives with drag and drop.
– Dark mode improvements.
– Source button menu.
– Close window with ESC key.
– Better handling of network disconnections (Error 53).
– Update the target folder path by typing or pasting.
– Fixed: copying 3.99 GB files to the FAT32 filesystem.
– Fixed: hash mismatch error after skipping files.
– Fixed: incorrect total size formatting for some cases.
– Fixed: crash when adding files via file dialog.
– Fixed: a number of UI issues.
Windows 10 version 1809 or higher is required for switching to dark theme automatically.
SYSTEM REQUIREMENTS
– Windows Vista/7/8/10.
Latest release on 18 Feb 2020 – Fixed cannot remove file list while copying… wrong % showing
Remark : Disable New Folder Selection Menu. Disable Shell Intergration. Main use replace windows original copying files.
16 August 2020 – Default language selected. Choose your own language.
(Registered Silent Install Repack) x86 x64