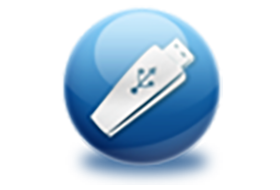 Ventoy is an open source tool to create bootable USB drive for ISO files. With ventoy, you don't need to format the disk again and again, you just need to copy the iso file to the USB drive and boot it. You can copy many iso files at a time and ventoy will give you a boot menu to select them. Both Legacy BIOS and UEFI are supported in the same way. 260+ ISO files are tested.
A "Ventoy Compatible" concept is introduced by ventoy, which can help to support any ISO file.
Test Environment
For convenience, I mainly test Ventoy on virtual machine with QEMU or VirtualBox. Also my old ThinkPad laptop is used sometimes. However the bios firmware are different by vendor, even some has buggy in it. So the iso file listed here may not work on you machine. Please let me known if you run into problems, you can mail to me or report an issue in the forums. I will do my best to fix it.
If you successfully test an ISO file which is not listed here, you can tell me and I will be very glad to add it here.
Tested OS Series
Windows 7, Windows 8, Windows 8.1, Windows 10, Windows Server 2012, Windows Server 2012 R2, Windows Server 2016, Windows Server 2019, WinPE
Debian, Ubuntu, CentOS, RHEL, Deepin, Fedora, SLES, openSUSE, MX Linux, Manjaro, Linux Mint, Elementary OS, Solus, Linx, Zorin, antiX, PClinuxOS, Arch, ArcoLinux, ArchLabs, BackArch, Obarun, Artix Linux, Puppy Linux, Tails, Slax, Kali, Mageia, Slackware, Q4OS, Archman, Gentoo, Pentoo, NixOS, Ubuntu Kylin, Lubuntu, Xubuntu, Kubuntu, Ubuntu MATE, Ubuntu Budgie, Ubuntu Studio, Bluestar, OpenMandriva, ExTiX, Netrunner, ALT Linux, Nitrux, Peppermint, KDE neon, Linux Lite, Parrot OS, Qubes, Pop OS, ROSA, Void Linux, Star Linux, EndeavourOS, MakuluLinux, Voyager, Feren, ArchBang, LXLE, Knoppix, Robolinux, Calculate Linux, Clear Linux, Pure OS, Oracle Linux, Trident, Septor, Porteus, Devuan, GoboLinux, 4MLinux, Simplicity Linux, Zeroshell, Android-x86, netboot.xyz, Slitaz, SuperGrub2Disk, Proxmox VE, Kaspersky Rescue, SystemRescueCD, MemTest86, MiniTool Partition Wizard, Parted Magic, veket, Sabayon, Scientific, alpine, ClearOS, CloneZilla, Berry Linux, Trisquel, Ataraxia Linux, Minimal Linux Live, BackBox Linux, Emmabuntüs, ESET SysRescue Live,Nova Linux, AV Linux, RoboLinux, NuTyX, IPFire, SELKS, ZStack, Enso Linux, Security Onion, Network Security Toolkit, Absolute Linux, TinyCore, Springdale Linux, Frost Linux, Shark Linux, LinuxFX, Snail Linux, Astra Linux, Namib Linux, Resilient Linux, Virage Linux, Blackweb Security OS, R-DriveImage, ToOpPy LINUX, YunoHost, foxclone, Acronis, Active.Boot, AOMEI, Boot.Repair, CAINE, DaRT, EasyUEFI, R-Drive, ……
VMware ESXi, Citrix XenServer, Xen XCP-ng
Features
100% open source (license)
Simple to use (Get started)
Fast (limited only by the speed of copying iso file)
Directly boot from iso file, no extraction needed
Legacy + UEFI supported in the same way
UEFI Secure Boot supported (1.0.07+) Notes
Persistence supported (1.0.11+) Notes
WIM files boot supported (Legacy + UEFI) (1.0.12+) Notes
Auto installation supported (1.0.09+) Notes
ISO files larger than 4GB supported
Native boot menu style for Legacy & UEFI
Most type of OS supported, 260+ iso files tested
Not only boot but also complete installation process
ISO files can be listed in List mode/TreeView mode Notes
"Ventoy Compatible" concept
Plugin Framework
Readonly to USB drive during boot
USB normal use unaffected
Data nondestructive during version upgrade
No need to update Ventoy when a new distro is released
Ventoy is a lightweight tool that provides a quick way to make bootable USB drives from ISO files. Reinstalling your operating system via a bootable USB comes with the advantage that you do not need to spend time formatting the disk. Instead, you simply insert the USB in the dedicated port and reboot your PC.
While there are numerous tools that create bootable USB, most of them rely on the OS's kernel which needs to access the hardware storage media for the source. The idea behind the program is different and entails that the information is saved to runtime memory before booting. Therefore, the OS can determine that the data is booted from a virtual disk, find the source medium needed for the operation and continue to boot without having to create the standard hook, as with the classic booting.
It is worth mentioning that the tool allows you to add as many ISO files as you want, case in which, you are welcomed by a menu following the boot. The program supports ISO files over 4 GB as well native UEFI and Legacy BIOS and it works with dozens of operating systems, as the developer states there have been more than 160 files tested.
Features
Simple to use
Fast (limited only by the speed of copying iso file)
Directly boot from iso file, no extraction needed
Legacy + UEFI supported in the same way
UEFI Secure Boot supported (since 1.0.07+) Notes
ISO files larger than 4GB supported
Native boot menu style for Legacy & UEFI
Most type of OS supported, 200+ iso files tested
Not only boot but also complete installation process
"Ventoy Compatible" concept
Plugin Framework
Readonly to USB drive during boot
USB normal use unafftected
Data nondestructive during version upgrade
No need to update Ventoy when a new distro is released
Ventoy 1.0.89 release Latest
Fix the issue that VTOY_LINUX_REMOUNT can not work in new linux kernel.
Fix the issue that Ventoy2Disk_X64.exe can not run under altexe directory.
Fix the issue that VentoyPlugson_X64.exe exit silently.
Add missing /FS option for Ventoy2Disk.exe in Windows command line mode.
Ventoy2Disk.exe automatically change current directory when started from other directory.
Add tip message when theme file contains non-enclosed literal values. (#2166)
Ignore reserved space when do non-destructive installation via GUI. (#2168)
Fix the menu missing issue when there exist an invalid vlnk file. (#2228)
languages.json update
Remark: Very powerful tool to boot all iso in one USB drive