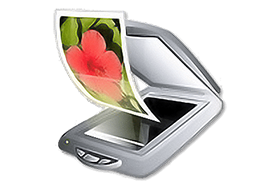 VueScan, the world's most popular scanner software, is used extensively by photographers, home users, scanning services and corporations. It works with most high-quality flatbed and film scanners to produce scans that have excellent color fidelity and color balance.
VueScan is very easy to use, and also has advanced features for restoring faded colors, batch scanning and other features used by professionals.
This application changes nothing on your system, installs nothing in your system and all other scanner software will continue to function.
VueScan can output scanned documents, photos, and film in PDF, JPEG, TIFF formats. It can also recognize text using OCR and create multi-page PDFs using flatbed scanners and scanners with automatic document feeders. .
Accessing your WiFi enabled scanner has never been easier. The Mobile Edition allows you to seamlessly scan documents and photos straight to your iPhone, iPad, or iPod Touch from HP, Canon, and Epson WiFi printer/scanners. In addition to sending via Email and saving to the Photos App, Vuescan Mobile allows you to save scanned images to your favorite iOS apps. That can open PDF or JPEG files such as iBooks, Dropbox, GoodReader, Evernote, etc.
VueScan is a replacement for the software that came with your scanner. It is compatible with 5831 scanners from 42 scanner manufacturers.
VueScan Scans:
Documents
Scan with Flatbed and Automatic Document Feeders (ADF)
Scan to PDF (Single and Multipage)
Optical Character Recognition (OCR)
Automatic Color Detection
Small document file sizes
Automatic document deskewing
Photos
Scan with Flatbed and Automatic Document Feeders (ADF)
Scan to JPEG or TIFF
Preset photo sizes
Scan multiple photos on the flatbed
Automatic file naming
Film and Slides
Works with almost all film/slide scanners
Scan to JPEG/TIFF/RAW
Infrared Dust Removal
Color correction
IT8 Calibration
Photoshop Integration
What's new in version 9.7.97
Added support for 4 new PIE scanners
PIE PowerFilm Plus
PIE PowerSlide X Plus
PIE PrimeFilm XA Plus
PIE PrimeFilm XE Plus
Improved support for PIE PowerFilm
Improved support for 'Crop | Multi crop' option
Fixed problem with Canon MF240
Small improvements to user interface on Windows