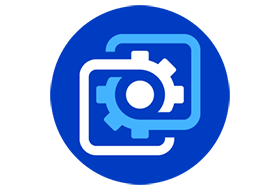 Use stunning live wallpapers on your Windows desktop. Animate your own images to create new wallpapers or import videos and websites and share them with others!
Wallpaper Engine comes with a powerful editor for turning static images into complex animated sceneries. It's easy to use if you are new to image editing but also caters to power users with very advanced features similar to what you can find in modern video game engines.
Ready-to-use assets
You can use either pre-built or free community-made assets and effects in the wallpaper editor to quickly animate your wallpapers.
User Customization
Give users the ability to further customize your creations by making individual parts of your wallpapers configurable with a few clicks.
SceneScript
As an advanced user, you can use our SceneScript language to code custom logic into your wallpaper elements.
Editor for Particle Systems
Using our own particle systems editor, you can create complex and interactive particle systems for your wallpapers.
Features
Bring your desktop alive with realtime graphics, videos, applications or websites.
Personalize animated wallpapers with your favorite colors.
Use interactive wallpapers that can be controlled with your mouse.
Many aspect ratios and native resolutions supported including 16:9, 21:9, 16:10, 4:3.
Multi monitor environments are supported.
Wallpapers will pause while playing games to save performance.
Create your own animated wallpapers in the Wallpaper Engine Editor.
Animate new live wallpapers from basic images or import HTML or video files for the wallpaper.
Steam Workshop to share and download wallpapers.
Wallpaper Engine can be used at the same time as any other Steam game or application.
Supported video formats: mp4, WebM, avi, m4v, mov, wmv (for local files, Workshop only allows mp4).
Support for Razer Chroma and Corsair iCUE.
System Requirements
Minimum:
OS: Windows 7 (with Aero), 8.1, 10, 11
Processor: 1.66 GHz Intel i5 or equivalent
Memory: 1024 MB RAM
Graphics: HD Graphics 4000 or above
DirectX: Version 10
Storage: 512 MB available space
Additional Notes: Windows N versions require the 'Media Feature Pack' from Microsoft. Aero must be enabled on Windows 7. Max video resolutions: Windows 8, 10: 4K, Windows 7: 1080p
Recommended:
OS: Windows 10, Windows 11
Processor: 2.0 GHz Intel i7 or equivalent
Memory: 2048 MB RAM
Graphics: NVIDIA GeForce GTX 660, AMD HD7870, 2 GB VRAM or above
DirectX: Version 11
Storage: 1024 MB available space
Additional Notes: Mobile App requires Android 8.1 or newer
Wallpaper Engine for Windows
Additions / Changes
Added inverse kinematics for puppet warp animations.
Added support for user imported textures/videos in scenes.
Added puppet warp reference pose system to make using character sheets easier.
Added Wuffs PNG decoder to improve scene loading speed.
Added new creator/collection highlight system to Discover tab.
Added "best of" queries for each year to Discover tab.
Added animation loop wrap option to make looping puppet warp and property animations easier.
Locked label width in browser to fix long labels moving other elements around.
Removed active wallpaper from playlist poolto prevent repetition of first wallpaper.
Changed "aero peek unpause" option to also affect unpausing of start menu.
Added different application wallpaper window detection that has a higher compatibility than the previous hook based one.
Improved text shaping performance for long texts on text layers that change every frame.
Added experimental support for different wallpapers per virtual desktop (needs to be enabled in general settings).
Added named hitboxes to click events on puppet warp layers.
Added easy script single animation playback for puppet warp layers.
Added "animation ended" callbacks to puppet warp animations.
Added project cleaning dialog to delete unused assets from projects to clear up disk space.
Updated spin and perspective effects and added custom gizmos for them.
Added swing and twirl effects with custom gizmos.
Added better perspective distortion to clouds, water ripple, water waves and reflection effects with custom gizmos.
Added more icons and colors for folders.
Updated V8 and CEF.
Updated STB image.
Updated font awesome.
Changed 'add' layer blendmode to use native blending and made native/emulated blending more obvious in dropdown.
Disabled loading wallpaper cache after Steam user has been switched.
Bug Fixes
Fixed Display HDR white level alignment.
Fixed some rendering issues with specific sprite sheet/lighting/puppet warp combinations.
Fixed system menu not being available on user interface.
Fixed web wallpapers not working properly when used as screensaver and wallpaper at the same time.
Fixed Display HDR not being recognized if it was only supported by some of the connected monitors.
Made slider updates in editor more reliable.
Fixed cloned wallpapers in screensavers not being muted.
Fixed some undo/redo behaviors in editor.
Fixed slowdown when importing 1000s of images at once.
Changed thumbnail image generator to only generate currently visible previews.
Thanks to ramiz0 (nsane) sharing
(Silent Install Repack) x86 x64
Extra wallpaper
Just in case want more wallpaper…
go to Steam
copy the link of the wallpaper url you need..
download via Steam work downloader
Wallpaper Engine for Android
Additions / Changes
Enabled Wallpaper Colors API on Samsung devices again. Previous versions of Android caused the app to crash on Samsung devices. If you experience crashes on Samsung devices after this update, make sure that your device is up-to-date.
Added long-press dialog to apply button that also allows reverting the wallpaper back to the system default again.
Bug Fixes
Fixed video wallpaper rotation not resetting properly when switching between landscape/portrait modes.
Added workaround to a reference leak in Android surface view.
Fixed time of day/day of week playlist crashing when too many wallpapers were active.