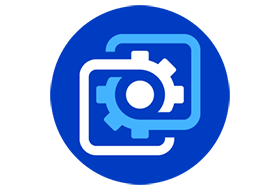 Use stunning live wallpapers on your Windows desktop. Animate your own images to create new wallpapers or import videos and websites and share them with others!
Wallpaper Engine comes with a powerful editor for turning static images into complex animated sceneries. It's easy to use if you are new to image editing but also caters to power users with very advanced features similar to what you can find in modern video game engines.
Ready-to-use assets
You can use either pre-built or free community-made assets and effects in the wallpaper editor to quickly animate your wallpapers.
User Customization
Give users the ability to further customize your creations by making individual parts of your wallpapers configurable with a few clicks.
SceneScript
As an advanced user, you can use our SceneScript language to code custom logic into your wallpaper elements.
Editor for Particle Systems
Using our own particle systems editor, you can create complex and interactive particle systems for your wallpapers.
Features
Bring your desktop alive with realtime graphics, videos, applications or websites.
Personalize animated wallpapers with your favorite colors.
Use interactive wallpapers that can be controlled with your mouse.
Many aspect ratios and native resolutions supported including 16:9, 21:9, 16:10, 4:3.
Multi monitor environments are supported.
Wallpapers will pause while playing games to save performance.
Create your own animated wallpapers in the Wallpaper Engine Editor.
Animate new live wallpapers from basic images or import HTML or video files for the wallpaper.
Steam Workshop to share and download wallpapers.
Wallpaper Engine can be used at the same time as any other Steam game or application.
Supported video formats: mp4, WebM, avi, m4v, mov, wmv (for local files, Workshop only allows mp4).
Support for Razer Chroma and Corsair iCUE.
System Requirements
Minimum:
OS: Windows 7 (with Aero), 8.1, 10, 11
Processor: 1.66 GHz Intel i5 or equivalent
Memory: 1024 MB RAM
Graphics: HD Graphics 4000 or above
DirectX: Version 10
Storage: 512 MB available space
Additional Notes: Windows N versions require the 'Media Feature Pack' from Microsoft. Aero must be enabled on Windows 7. Max video resolutions: Windows 8, 10: 4K, Windows 7: 1080p
Recommended:
OS: Windows 10, Windows 11
Processor: 2.0 GHz Intel i7 or equivalent
Memory: 2048 MB RAM
Graphics: NVIDIA GeForce GTX 660, AMD HD7870, 2 GB VRAM or above
DirectX: Version 11
Storage: 1024 MB available space
Additional Notes: Mobile App requires Android 8.1 or newer
Full Changelog
Windows App
Additions / Changes
Added Display HDR support.
New puppet warp limb sorting controls.
Added new block user dialog where all blocks can be checked.
Improved wallpaper blocking by grouping blocked wallpapers into a single tile.
Redesigned the top section of the Discover tab, now shows your profile avatar and offers a menu with more options related to your account.
Replaced "relevance" search with "top rated" to show better quality results when using the search functionality.
Renamed "fullscreen layer" to "post-processing layer", "composition layer" to "adjustable composition layer" and added new "full composition layer" that scales automatically to project resolution.
Improved puppet warp weight coloring.
Added auto generated scheme color for videos in editor.
Added script emitParticles() function which allows you to programmatically emit a certain number of particles from a particle system.
Improved puppet warp weight editor performance.
Replaced phone collection with new query that uses the approved tag in combination with a portrait resolution in the Discover tab.
Portrait resolution tags will now be applied to a wider range of resolutions instead of categorizing wallpapers as "Other resolution".
Added high-precision timer option, enabled by default for new users, which allows for more accurate and consistent FPS limiting.
Updated Steamworks SDK to 1.53a.
Updated OpenAL soft to 1.21.1
Bug Fixes
Improved parallax behavior on mobile.
Fixed combo box bindings in script properties.
Fixed script compiler exceptions not showing in log.
Fixed menu bar button area not matching icons.
Fixed Windows message discrepancy leading to crashes in specific cases.
Fixed some WEColor script functions.
Fixed wallpaper load rule not resuming certain types of playlists after being disabled again.
Fixed screensaver not loading special audio mute rules.
Fixed approved tag getting lost too easily when wallpaper is being updated while being approved.
Fixed audio recorder never starting if application was started while no audio devices existed at all.
Fixed fullscreen layer not rendering with any blend mode enabled.
Fixed perspective and skew effects when texture reduction is active.
Improved recent wallpaper config not clearing duplicate entries when expected to.
Fixed media keys not being forwarded by UI.
Fixed a crash when project.json properties are not according to the expected syntax.
Android App
Additions / Changes
Added free alignment option that supports scale and rotation.
Wallpaper settings are now taken into account for high-performance Android exporter instead of always exporting the default settings for a wallpaper.
Added new display resolution option for high-performance export that uses actual phone resolution.
Added ability to import multiple files on Android.
Added import error dialog when trying to open invalid files.
Added support for WiFi/USB-Tethering transmission.
Added new context menu on Android.
Added wallpaper details page.
Added error dialog when trying to use app on phone without OpenGL ES3.0.
Changed scrolling parallax to be able to scroll over entire wallpaper (by default it's half of the wallpaper).
Added manual IP address connection. Click on the three-dotted button in the upper right corner to enter the IP address of your computer if the discovery of your devices does not work.
Bug Fixes
Improved parallax behavior on mobile.
Improved GIF looping.
Fixed crash after locally imported files got deleted from phone.
Improved transfer stability while screen is locked.
Fixed flag shader.
Fixed crash when trying to load invalid files.
Fixed high-performance mobile exporter on wide aspect ratios.
Fixed FPS limit lowering back down to 100 when the app restarts.
(Silent Install Repack) x86 x64
Extra wallpaper
Just in case want more wallpaper…
go to Steam
copy the link of the wallpaper url you need..
download via Steam work downloader