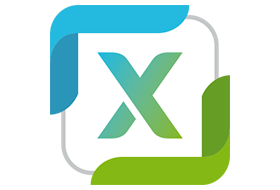 Zoner Photo Studio is a complete toolbox for managing and processing digital photos. It will help you take control of your photos Acquire pictures from your camera, organize your archive, and edit and share your photos – it's never been easier!
Zoner Photo Studio is useful for beginners, advanced users, and experienced photographers. You can select one out of four different variants. The program is made for every user of digital cameras, scanners, and mobile devices.
It contains everything you need for quality digital photo processing from start to finish: tools for downloading to your computer, for automatic and manual editing and defect correction in pictures, for easy photo management, and for sharing and publishing photos.
This software also provides effects from fun (e.g. oil painting and posterization) to highly professional (e.g. framing and text-in-image).
Just connect your camera, and Zoner Photo Studio handles the rest. Your imported photos are automatically sorted, and you can also rename them and back them up.
Keep your photos organized, no matter whether you've got 100, 1,000, or 100,000. Add colored labels, rate photos, and give them map locations.
Add color to your photos or brighten them effortlessly. The new Develop module lets you enhance photos non-destructively – your full-quality original is always at hand.
Edit your photos, right to the last pixel. Zoner Photo Studio is your friend for collages, portrait retouching, adjusting objects' colors, and making beautiful panoramas. Its advanced photo editor will help with all this and more.
Zoner Photo Studio X Highlights:
Optimized and faster RAW module
Catalog, advanced picture management and archival
Multi-exposures help you to do the "impossible"
Transparency support
Healing Brush and Selection Brush tool
Direct upload to Facebook, Flickr, and Picassa Web Albums
64-bit program version
A wide array of edits and effects for photo enthusiasts
HDR, panoramas, 3D photo maker
Convenient, time saving batch operations
Support for GPS map data
Easy and direct web publishing
Templates for calendars, contact lists, and more
Take control of your digital photos. Acquiring photos from your camera, your scanner, and even your screen has never been easier. Have fun organizing and browsing through your digital memories. With Zoner Photo Studio, you'll be editing and personalizing your photos with special effects and even advanced functions like HDR processing. Wow your family and friends with 3D photos and impressive panoramas! Process RAW files conveniently and easily with an interface designed specially for photo enthusiasts.
Whether you are sharing pictures with your family and friends or publishing to a web gallery, Zoner Photo Studio has the tools for you. Many options are available to help you organize and store your photos on external drives, DVDs, and other media. You'll benefit from full support for SSE and MMX processor technologies and powerful multi-core processors. 48-bit color depth ensures you get the highest photo quality, and the color management support is outstanding!
Minimum System Requirements
For smooth operation, Zoner Photo Studio X needs a computer that meets these system requirements:
OS: Microsoft Windows 10 (64 bits) – version 1809 or higher
Processor: Intel or AMD with SSE2 support
Memory: 4 GB RAM
HDD: 480 MB free disk space
Resolution: 1280 × 800 or higher
Recommended Specifications for Zoner Photo Studio X
Processor (CPU)
We recommend a 64-bit quad-core processor with a frequency of 3 GHz or higher. This software is fully optimized for work with multi-core processors.
Graphics card (GPU)
Zoner Photo Studio can take advantage of the power of a graphics card via CUDA and OpenCL.
Graphics card memory is important for work with large photographs; we recommend 2 GB or more of graphics card memory.
Two examples of suitable graphics cards are the AMD Radeon R9 (or higher) and the NVidia GeForce GTX Ti (or higher).
Memory (RAM)
We recommend 4 GB of RAM or more.
Disk (HDD/SSD)
For work with ZPS we recommend SSD disks; these offer much faster reading and writing of data. The SSD disk market is still developing rapidly, so check the latest reviews to make your choice.
Operating system
A modern, 64-bit operating system is necessary for the optimal operation of Zoner Photo Studio with the 64-bit processor recommended above.
Supported Formats
Bitmap formats
JPEG, GIF, TIFF, PNG, PSD, PSB, PCD, BMP, PCX, TGA, ICO, RLE, WPG, DIB, BMI, PSP, PSPIMAGE, THM, HDP, WDP, JP2, J2K, JPC, PNM, PPM, PAM, PBM, PGM, WBMP, BMS, JPS, PNS, DCM, KDC, MPO, JXR, HDR, ZPS
RAW formats
CRW, CR2, DNG, MRW, NEF, ORF, PEF, ARW, SRF, SR2, MEF, ERF, RAW, RAF, FFF, RWZ, RWL, 3FR, CS1, SRW
For viewing purposes only, you can expand the range of supported formats by installing extra WIC codecs (e.g. WebP)
Video formats
ASF, AVI, M1V, MOV, MP4, MPE, MPEG, MPG, MTS, OGV, QT, WMV
Install MPlayer to add support for these formats:
3GP, DIVX, DV, DVR­MS, FLV, M2T, M2TS, M2V, M4V, MKV, MPV, MQV, NSV, OGG, OGM, RAM, REC, RM, RMVB, TS, VCD, VFW, VOB
Hardware Compatibility
Zoner Photo Studio can talk to the other devices that you use for work with your photos. Zoner Photo Studio can download photos from any memory card or removable disk. Naturally it's also compatible with drawing tablets and touchscreen monitors.
Changes in Zoner Photo Studio X 19.2103.2.324:
Create – Canvas Prints – new formats added: 20 x 15 cm (8″ x 6″) and 20 x 20 cm (8″ x 8″)
Create – fixed problem with dragging large numbers of items from the filmstrip
Editor – Morphing Mesh – fixed problem when shifting mesh endpoints
Other bugfixes and minor enhancements
Thanks to Team rG release
(Cracked Silent Install Repack) x86 x64