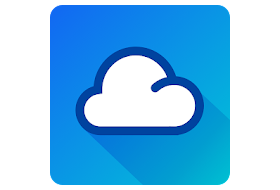 1Weather is the most loved weather app on Google Play. At 4.6 stars, no weather app has a higher rating among users. And reviewers have heaped on the praise as well.
Track and view weather forecasts and current conditions for "My Location" to get real-time updates wherever you go, or add any location you choose.
Whether you want to check the temperature, precipitation forecast, Doppler radar, or simply keep up with the current phases of the sun and moon, 1Weather has you covered. Plus, it's outstanding design, makes getting your weather info both easy and fun. Why wait? Make 1Weather your weather today.
REVIEWS SPOTLIGHT:
"#1 Best Weather App for Android" – Phandroid
"Top 25 apps you should download right now" – CNN Tech
"The Most Attractive, Feature-Packed Android Weather App We've Ever Seen" – Lifehacker
"The most beautiful weather app we've ever seen" – Android Police
Features include:
Track current conditions and forecasts for your location and up to 12 locations of your choosing. Access graphs, precipitation forecast, maps, weather facts and videos, and Severe Weather Alerts (U.S. only) from the National Weather Service (NWS). Easily share weather conditions with your friends via email and social media. See below for more detailed info:
Current Conditions:
Feels like Temperature, Wind Speed, Visibility, Humidity, UV Index, Barometric Pressure, Dew Point, Percentage Chance of Precipitation for the Next Hour (POP)
Forecasts:
Hourly – 2 day / 48 Hour
Detailed – 1.5 days, detailed
Extended – 10 days
12 Week – a 1Weather app exclusive, the 12 Week PRECISONCAST from renowned meteorologist Gary Lezak. A must for planning weddings, vacations, reunions, parties, and other outdoor events! Features video and text forecasts.
Graphs:
7 hours of temperature highs and percent chance of precipitation
1 week of temperatures highs and lows percent chance of precipitation
Precipitation Forecast:
7-day percentage chance
Maps:
Fullscreen mode with Zoom
Terrain, and Satellite map views
Weather Layers:
Radar, Clouds, Severe Weather
Sun & Moon:
Track Sunrise and Sunset Time
Lunar (Moon) Phases
Tool Tips – by long pressing icons receive tool tips for more info
Notifications:
Current conditions, rich notification and sever weather alerts with optional sound/flash
Appearance:
Live weather background, dynamic photo backgrounds (Dogs, cats, cars, sports and more), or create your own custom background
Languages:
Catala, Cestina, Dansk, Deutsch, English (US), Espanol, Esperanto, Francais, Hrvatski, Italiano, Magyar, Nederlands, Norsk, Polski, Portugues (Portugal), Romana, Slovencina, Slovenscina, Suomi, Svenska, Turkce, Japanese, Korean, Simplified Chinese, Traditional Chinese, and more
Temperature Units:
Fahrenheit (*F), Celsius (*C)
Wind Units:
Miles per hour (mph), Kilometers per hour (km/h), Meters per second (m/s), Knots (kn), Beaufort scale
Pressure Units: Inches of Mercury ("), Millibars (mb), Millimeters of Mercury (mm), Atmosphere (atm), Kilopascal (kPa)
Distance Units: Miles, Kilometers
Don't wait any longer. Make 1Weather your weather today.
What's New:
1Weather is now compliant with Android 13.
• We implemented Android 13 changes
• We worked on ads refresh to make ads less intrusive
Mod Info:
Premium / Paid features unlocked;
Disabled / Removed unwanted Permissions + Receivers + Providers + Services;
Optimized and zipaligned graphics and cleaned resources for fast load;
Ads Permissions / Services / Providers removed from Android.manifest;
Ads links removed and invokes methods nullified;
Ads layouts visibility disabled;
Google Maps Location works;
Google Play Store install package check disabled;
Debug code removed;
Remove default .source tags name of the corresponding java files;
Analytics / Crashlytics / Firebase disabled;
Facebook ads bundled SDK removed completely;
No active trackers or advertisements;
Languages: Full Multi Languages;
CPUs: universal architecture;
Screen DPIs: 120dpi, 160dpi, 240dpi, 320dpi, 480dpi, 640dpi;
Original package signature changed;
Release by Balatan.
(Modded)