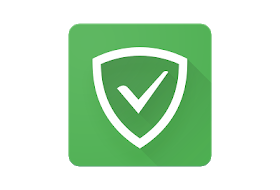 AdGuard is the best way to get rid of intrusive ads and online tracking, and to protect your device from malware.
Make your web surfing faster, safer and more comfortable with AdGuard!
AdGuard is a unique no root ad blocker for Android that removes ads in apps and browsers, protects your privacy, and helps you manage your apps
Easy to set up and get going, but powerful and highly customizable — it has everything you'll ever need from an Android adblock tool, and it works both on rooted and unrooted devices.
Why choose AdGuard?
Blocks ads everywhere
Block throughout the whole system. This includes video ads and ads in your favorite apps, browsers, games, and on any website you can imagine. Dozens of ad filters are available to you and are updated on a regular basis, guaranteeing the best filtering quality.
Cares about your privacy
We value the privacy of your personal data above anything else. With AdGuard, you will be safe from online trackers and analytics systems that lurk on the web trying to steal your sensitive information.
Saves your traffic
More ads blocked means fewer ads loaded. Fewer ads loaded means more traffic saved. Simple math by AdGuard! Download the apk file, install the app and spend your traffic on things you like instead of wasting it on voracious ads.
You stay in control
It is your device, after all, and you decide what gets filtered and what doesn't. A wide range of settings — from basic to 'pro' — as well as an Apps Management tool will help you customize the filtering to your liking.
Try AdGuard ad blocker for Android apps for free and feel the difference! Once you go with our app on your tablet or mobile phone, you'll never want to go back.
What's New:
version 3.6.3 from September 8, 2021
In this version we focused on updating CoreLibs. Namely, we dealt with the priority of existing modifiers and added several new ones: $denyallow, $redirect-rule, $removeheader, and $specifichide. It might be of interest to users who'd like to create their own ad filters. Besides, we've made userscript exclusions work properly and fixed all issues found.
We know you are waiting for v4.0, so are we. Trust us, it's worth it.
[Fixed] Proxy gets disabled after each AdGuard VPN update;
[Fixed] Stealth mode settings configured in the setup wizard are not applied;
[Fixed] AdGuard doesn't let users of the MEGA app log in;
[Fixed] "NetworkCallback was not registered" error when stopping protection;
[Fixed] Instagram doesn't work in Local HTTP Proxy mode (root access);
[Fixed] NektoMe doesn't work when AdGuard is enabled;
[Fixed] If a phone has access to an IPv6 connection, AdGuard for Android fails to connect to DNS-over-QUIC servers that are only accessible over IPv4;
[Fixed] The issue with changing the language in the DNS section;
[Fixed] Root + Local HTTP proxy slowdown on Android 7;
[Fixed] Check proxy connection status error;
[Fixed] TikTok doesn't work when AdGuard is enabled;
[Fixed] Wrong exclusions suggested for $removeparam rules in the filtering log;
[Fixed] Don't pass DNS64 settings to DNSLibs if IPv4 network interface is present;
[Fixed] Connection issues on Fujitsu devices
[Fixed] Issue with an expired security certificate
[Fixed] Extend public networks list to force IPv4 default route
[Fixed] com.android.browser connection issues on several devices
[Fixed] Stealth mode screen can't be scrolled
[Enhancement] Updated DnsLibs to v1.6.29;
[Enhancement] DNS-over-QUIC (Removed "experimental" label);
[Enhancement] Turkey – Turkcell VoWifi new IP address;
[Enhancement] Fanboy's Annoyance List's Subscription URL is broken;
[Enhancement] Enable HTTPS filtering by default for Edge Dev, Edge Beta, and Styx Browser;
[Enhancement] Do not hardcode excluding AdGuard VPN package from filtering;
[Enhancement] Added Yandex Browser to the list of browsers;
Updated CoreLibs to v1.8.163;
[Fixed] Rule with $important modifier should has higher priority than rule with $all modifier;
[Fixed] Userscript exclusions do not work as they should;
[Enhancement] Add $denyallow modifier;
[Enhancement] Add $redirect-rule modifier;
[Enhancement] Add $removeheader modifier;
[Enhancement] Add $specifichide modifier;
[Enhancement] Add an option to send Global Privacy Control's Do NotSell signal to Stealth Mode;
[Enhancement] Improve the way negation works for $redirect rules;
[Other] Rules with $extension modifier unblock blocked requests.
Mod Info:
Premium / Paid features unlocked;
Disabled / Removed unwanted Permissions + Receivers + Providers + Services;
Optimized and zipaligned graphics and cleaned resources for fast load;
Debug code removed;
Remove default .source tags name of the corresponding java files;
Disabled startup screen;
No patched watermarks;
Native Sentry Analytics code removed and disabled;
Languages: Full Multi Languages;
CPUs: armeabi-v7a, arm64-v8a, x86, x86_64;
Screen DPIs: 120dpi, 160dpi, 240dpi, 320dpi, 480dpi, 640dpi;
Original package signature changed;
Release by Balatan.
(Mod Apk)