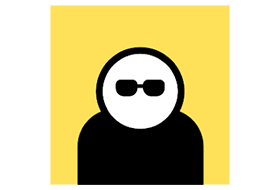 A better way to manage app permissions
Bouncer gives you the ability to grant permissions temporarily. Want to tag a location or take a photo, but don't want that app to be able to use the camera or get your location whenever it wants? Bouncer gives you exactly that. As soon as you exit the app, Bouncer will automatically remove the permission for you in an instant so you can get back to doing what you do best, without having to worry about apps invading your privacy and wasting your battery.
Note: Bouncer is designed for one-time permissions, not for permissions where you only want the app to have them in the foreground. Bouncer can be used for both purposes but as you use apps throughout the day they will be in the foreground a lot of the time.
• Increased security, privacy and battery life
• Never have to worry what apps are doing in the background
• No complicated setup needed (no root or adb)
How does it work?
Bouncer uses an accessibility service. It activates when you grant a permission and gives you the option to remove it. When you go home, Bouncer will open the app's settings and remove the permission for you extremely quickly.
Why should I trust Bouncer?
Yes, an app that can turn off permissions can also turn them on. But Bouncer requests no permissions. It cannot see info inside apps except for the settings app (so it can turn permissions off). Bouncer doesn't have the internet permission so even if it could get sensitive info (which it can't) it couldn't transmit it anywhere. All these facts are easily verifiable for anyone to check.
If you're having problems with Bouncer please read the troubleshooting guide in settings and use the contact support option if it cannot be fixed.
What's New:
Fix permission removals on Android 13 for some languages
Mod Info:
No root or Lucky Patcher or Google Play Modded required;
Disabled / Removed unwanted Permissions + Receivers + Providers + Services;
Optimized and zipaligned graphics and cleaned resources for fast load;
Google Play Store install package check disabled;
Debug code removed;
Remove default .source tags name of the corresponding java files;
AOSP compatible mode;
Languages: Full Multi Languages;
CPUs: universal architecture;
Screen DPIs: 160dpi, 240dpi, 320dpi, 480dpi, 640dpi;
Original package signature changed;
Release by Balatan.
(Modded)