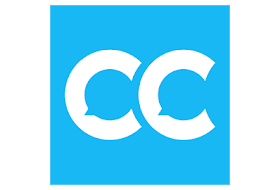 CamCard reads business cards and save instantly to phone Contacts. It syncs all your cards across smartphones, tablets, computers and the web app.

Brand new AR Card feature allows you to better demonstrate yourself, your products and company by adding various contents in text, graphic, video, audio or file formats. It keeps you posted with the latest updates of your partners and help you attract more business opportunities.
* More than 50 million professionals' choice around the world
* Must-Have Apps for Salespeople – Inc.com
* The business cards just jump into your phones. It's that easy to use! – CBS TV
* Bringing Order to the Chaos of a Business Card Collection – The New York Times
* CamCard lets you quickly and accurately scan business cards into your iPhone, BlackBerry or Android-based device – New York Post
* Top Developer on Google Play Store
Device Requirements: Android 2.0+ with auto-focusing camera.
Why CamCard?
* Eliminate your business card clutter
Accurately read all your business cards instantly and save to phone Contacts and other email accounts. No more need for keeping all the paper business cards.
* Keep all your devices updated with latest data
Sync cards data across all your devices. Now you can sign up and log in to your account on smartphones, tablets, computers and the web app to always get the latest data
* Attract and find more business opportunities
Brand-new AR Card allows you add multi-media contents to your business card. When others scan your card, they'll see your photo, product graphics, and even video clips about you.
* Easily manage cards on the go: With CamCard, you can easily search, sort, group, merge your cards on both smartphone and website http://www.camcard.com
Features
Better Demo Yourself with AR Card
* Augment Reality technology: add text, graphic, audio, video, files and links to your card
* Once an AR Card is created, partners will read your card 100% accurately with 200+ languages support
* Select desired template to beautifully display your AR Card.
* Add social media connections to AR Card
* Share AR Card via email, QR code and SMS
* Verify or edit AR Card at http://www.camcard.com
Read Business Cards Accurately
* Read any business card instantly by taking a photo of it
* Auto-detect text orientation and rotate card
* Smart-crop card images and enhance scan result
* Offline read 16 languages including English, Simplified Chinese, Traditional Chinese, Korean, Japanese, French, Spanish, Portuguese, German, Italian, Dutch, Swedish, Finnish, Danish, Norwegian, Hungarian
* Batch scan multiple cards
* Read email signature and QR code on cards
Sync Cards across All Devices
* Sign up to sync all the cards to your CamCard account.
* View, edit and manage cards across smartphones, tablets, computers and the web.
* Save cards in Card Holder, as well as phone Contacts and other email accounts
* Backup your cards and restore
* Export all cards to vCard or Excel files
Easily Edit and Manage Cards
* Edit, group, search, sort or export your cards
* Add backside image or note to a card
* Locate field while editing information* Merge with exiting contact
* Directly make phone calls, send SMS/email, browse web pages or locate address with map app in card detail page
* Set password to secure Card Holder
Share Cards via Various Methods
* Conveniently send your friend's contact info to other friends
* Share contact information via Email, SMS, QR Code
* Search a contact on LinkedIn website and send an invitation
TIPS TO ACHIEVE BETTER READ A CARD:
* Capture a card in sufficient light
* Align biz card's edges to viewfinder's edges as closely as possible
Check out INTSIG's other apps
* CamScanner – Intelligent Document Management
* CamDictionary – Snap Translator
Whats New:
1. Brand new home Tab
2. New add support for multiple electronic business cards. Different identities, different business cards
3.Fix some issues and optimize user experience.
(Retail)