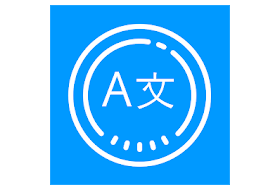 Camera Translator uses the most advanced OCR technology to recognize and translate any object in any language. Camera Translator automatically detects 150+ languages in the image, you don't have to specify input language when taking translation.

– Camera Translator displays the translated text right on the original one. It's very easy to understand the meaning of the text on the image.
– Select "object mode" to detect objects & translate them to other languages:
Take a photo or choose from your gallery. The app will recognize the objects and translate them into any language.
– Select "translate mode" to translate text on the image to any language:
Take a photo of any object with text on it or select a photo from your gallery. The app will scan the text and translate it into any language.
– Translations between the following languages are supported:
Afrikaans, Albanian, Amharic, Arabic, Armenian, Azerbaijani, Basque, Belarusian, Bengali, Bosnian, Bulgarian, Catalan, Cebuano, Chichewa, Chinese (Simplified), Chinese (Traditional), Corsican, Croatian, Czech, Danish, Dutch, English, Esperanto, Estonian, Filipino, Finnish, French, Frisian, Galician, Georgian, German, Greek, Gujarati, Haitian Creole, Hausa, Hawaiian, Hebrew, Hindi, Hmong, Hungarian, Icelandic, Igbo, Indonesian, Irish, Italian, Japanese, Javanese, Kannada, Kazakh, Khmer, Korean, Kurdish (Kurmanji), Kyrgyz, Lao, Latin, Latvian, Lithuanian, Luxembourgish, Macedonian, Malagasy, Malay, Malayalam, Maltese, Maori, Marathi, Mongolian, Myanmar (Burmese), Nepali, Norwegian, Pashto, Persian, Polish, Portuguese, Punjabi, Romanian, Russian, Samoan, Scots Gaelic, Serbian, Sesotho, Shona, Sindhi, Sinhala, Slovak, Slovenian, Somali, Spanish, Sundanese, Swahili, Swedish, Tajik, Tamil, Telugu, Thai, Turkish, Ukrainian, Urdu, Uzbek, Vietnamese, Welsh, Xhosa, Yiddish, Yoruba, Zulu
What's New:
– Camera translator
– Photo translator
– Object detector
(Paid)