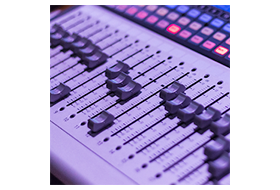 Equalizer & Bass Booster & Volume EQ lets you adjust sound effect levels so that you get the best out of your music or audio coming out of your phone speakers and headphones.
With EQ+: Equalizer & Bass Booster & Volume EQ, you can improve the speakers and headphones sound quality by using our various built-in presets equalizations, bass booster, virtualizer booster, and volume booster.
Whether you're listening to music or audiobooks, playing games, watching videos on Youtube or Netflix, this Equalizer app will work for you.
To get the best results, pair this app with your best headphones.
Beautify Music
Get clearer and more natural vocals or speech by using music volume eq.
Enhance the beauty and the energy of the music.
Various Built-in Presets Equalizations
For All(5/10) bands equalizer: Normal, Classical, Dance, Flat, Folk, Heavy Metal, Hip Hop, Jazz, Pop, Rock, Acoustic, Vocal, Treble, Deep House, EDM, R&B, Dream
Exclusive for 10-bands equalizer: Gather, On-site, Club, Strong, Gentle, Blues, Ballad
Create Your Own Equalizer Preset
Customize and name(We support emojis) your unique sound effect.
Bass Booster
Amp up your music and feel every beat come to life.
3D Virtualizer
Produce quality sound in a Digital Surround Support.
Allow you to enhance the stereo effect.
Volume Booster
Gain extra sound above maximum.
Get the max volume control of your speakers and headphones
Independently control
All sound effects can use separately.
You don't need to enable Equalizer first to enable Bass Booster, Virtualizer, and Volume booster, or wise versa.
Music Controller
Display the song title and artist
Control Music playback play/pause, previous & next song
Support your favorite music player, eg: Spotify, youtube, mp3 player, etc…
Notification Widget
Easily switch on/off EQ+: Equalizer & Bass Booster & Volume EQ from the notification bar.
No need to open the app to switch it every time.
Fully Compatibility
Support wired & Bluetooth headphones, internal & external speakers.
Support equalizer and bass boost for Youtube, Youtube Music, Spotify, Google Music, Soundcloud, Deezer, TikTok, Snapchat, etc.
Easy to use, No root required!
EQ+: Equalizer & Bass Booster & Volume EQ app can run without root access.
What's new:
– EQ+: Equalizer & Bass Booster & Volume EQ beautifies music on your speakers & Headphones.
Mod Info:
● Ad Free Unlock.
● Navigation Menu Remove.
● Rating Dialog Disable.
● Ads Related Activity & Code Removed / Disabled.
● Ads Related Layouts Visibility Gone.
● Analytics / Crashlytics Removed / Disabled.
● Receivers and Services Removed / Disabled.
● Google Play Store Install Package Check Disable.
● In-App Billing Service Removed / Disabled.
● Play Services, Transport, Firebase Properties Removed.
● All Unnecessary Garbage Folder & File Removed.
● Removed Debug Information (Source, Line, Param, Prologue, Local).
● Total Apk Size 5.25 Mb.
(Modded)