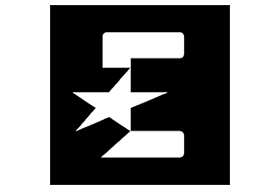 Eurosport, stay abreast of all the latest sports news.
Through an Android friendly interface, access all daily news and latest scores for all your favourite sports.
Our expertise becomes easily accessible in an app thought for you :
– Over 150 news articles written daily by our journalists
Eurosport invites you to read the biggest headlines of the day along with our unique content and analysis around the most significant stories of the day in sport
– All the biggest match and races live commented.
Have a look at the "scores" table to find all the live games.
– More and more videos about latest highlights and interviews
– Live scoring and calendars for all major sports
What's New:
With the Football World Cup just around the corner, we have a new World Cup predictor game. Pick your winners through the group stage and scores for each knockout round to see who will come out on top in Qatar and for you to join the Eurosport leaderboard!
Ads removed / disabled;
Disabled / Removed unwanted Permissions + Receivers + Providers + Services;
Optimized and zipaligned graphics and cleaned resources for fast load;
Ads Permissions / Services / Providers removed from Android.manifest;
Ads links removed and invokes methods nullified;
Ads layouts visibility disabled;
Google Play Store install package check disabled;
Debug code removed;
Remove default .source tags name of the corresponding java files;
Analytics / Crashlytics / Firebase disabled;
Facebook ads bundled SDK removed completely;
No active trackers or advertisements;
Languages: Full Multi Languages;
CPUs: armeabi-v7a, arm64-v8a, x86, x86_64;
Screen DPIs: 120dpi, 160dpi, 240dpi, 320dpi, 480dpi, 640dpi;
Original package signature changed;
Release by Balatan.
(Modded)