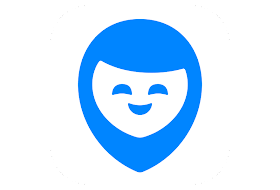 "Find My Kids" is a family GPS tracker for child safety and parental control. Install the "Find my kids" app on your phone, and the "Chat with parents" app on your child's phone or connect a GPS-watch.
Find my kids is an app for parents that will help you not to worry if your children are not with you and they do not hear your calls:
GPS locator – see the child's location on the map and the history of movements for the day, make sure that the child does not visit dangerous places;
Sound around – listen to what is happening around your child, to understand that they are fine and are in good company;
Loud signal – send a loud signal to the child's phone if they left the phone in a backpack or turn on silent mode and does not hear the call;
Application Control – find out what apps they used in school, whether they played in the classroom instead of learning;
Security control – check that your child has come to school on time – get notifications about when they come to school, to activities and at what time they return home;
Battery control – remind your child to charge the phone in time, the app will send a notification if the battery is soon discharged;
Family chat – communicate with your child in a chat with funny stickers;
Compliments – praise the child for good marks by sending them hearts!
App for parental control
"Find my kids" app is intended for family safety and parental control only. The app cannot be installed on the phone secretly, the use is available only with the explicit consent of the child. Personal data is stored in strict accordance with legislation and GDPR policies.
If your child has a smartphone:
Install Chat with Parents app on your child's phone – GPS tracker for the kid. The service uses the child's phone GPS in economy mode, which distinguishes it from its counterparts. The app will work on the child's phone in gps locator mode. In the Chat with parents app your child will be able to communicate with you, and in case of danger, they can press the emergency button. When child presses the SOS-button, you will immediately receive an alarm signal on your phone.
If your child has a GPS-watch:
Connect it with a reliable Find My Kids app with a localized interface and technical support. App is suitable for any device Smart Baby Watch, Smart Age Watch, Smart Pet Tracker, Smart Tracker and similar.
What's New:
Here is a tip on how to stay calm: give all the necessary permissions for the Pingo app on your child's phone. It helps them feel independent and free, isn't it great? This is the way our app runs smoothly and you can relax.
(Paid)