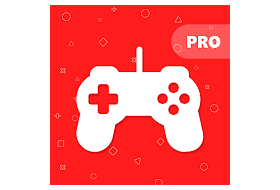 The perfect gaming experience with Game Booster Pro!
Bug and lag in games?
Get rid of bug and lag with one touch
Some games may overload your device. Reduce overhead with Game booster!
Extremely high ping creates problems in online games (online fps games)
Get rid of high ping problem with anti-ping mode
Play the game faster with one touch
Play your games without delay
★★★ Real Game Boost ★★★
Play the highest performance without ever hanging (Freezing & Butchering). Automatically improves the performance of one-click CPU, RAM, and other hardware features.
What can we do for you?
We can improve device latency problems by increasing the apparent FPS values, allowing you to play smoother games.
Advanced High-ping fix Mode
Box from high ping problem | High Ping Fix |
High-end game acceleration
Accelerates the services used by games and applications in the background.
Accelerate your desired games with simple and simple usage
Advanced game acceleration
Maximum performance
RAM-Free Tweak is applied
Ping monitor
See instant ping values
Customize with great themes
FPS monitor
Monitor real fps values
Watch from the top-right corner, customize with themes and sizes
CPU is optimized for high performance
Accelerates device for benchmarks and powerful games
RAM-Free Tweak is applied
What's New:
No changelogs
★ Untouched Paid apk with Original Hash Signature
★ No changes were applied
➡ Languages: Full Multi Languages
➡ CPU architectures: Universal
➡ Screen DPIs: 120dpi, 160dpi, 240dpi, 320dpi, 480dpi, 640dpi
(Modded)