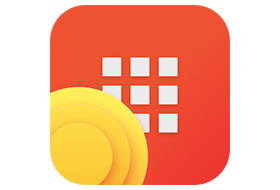 With Hermit, you can replace your large native apps with Web-based Lite Apps.
BETTER THAN NATIVE APPS
• Lite Apps take up almost no space, best for low storage devices
• They don't run in the background, which saves battery
• Scriptlets: Run your own custom extension scripts!
• Built-in customizable Content Blocker can block ads, malware, misinformation, & targeted propaganda. You pick what to block.
BETTER THAN TRADITIONAL BROWSERS
• Each Lite App opens in its own permanent window, not a new browser tab each time
• Links clicked in other apps open directly in Lite Apps (must set Hermit as your default browser)
• Settings, permissions, themes & icons are saved separately for each Lite App
• Share links from other Android apps to your Lite Apps
SANDBOXES: MULTIPLE PROFILES / CONTAINERS
Hermit is the only Android browser with Sandboxes: Isolated Containers with Multiple Profiles.
• Sandboxes keep your Web browsing isolated in separate containers
• Use multiple accounts, all active at the same time, in the same browser
• Keep work accounts and personal accounts separate
• Ideal for privacy-invasive social sites
• Use permanent Incognito Mode for sites that offer free content to new users
ADVANCED BROWSER FOR POWER USERS
It takes a bit of learning & understanding before you can use Hermit effectively & we're here to help!
We are here to help you! But we cannot help you through reviews, because they don't include enough technical details.
Contact us through the app, and we'll make sure to keep you happy!
PRIVACY + NO ADS = PAID PREMIUM
Thanks for supporting the active development of a privacy-friendly app designed for power users like you!
• To continue investing in new features for many years, we charge money for our apps.
• Unlike other browser makers, we are not in the business of selling ads or your personal information.
• No advertisements, no personal data collection, no behavior tracking, no shady SDKs in any of our apps.
• Most features can be used for free!
ADVANCED BROWSER FEATURES
• Scriptlets: Run your own custom extension scripts!
• Reader Mode: Article extraction is done on-device to protect your privacy
• Dark Mode: Great for late night reading!
• Fast & Private: Browse fast by blocking advertisements and other harmful content that slows down your phone.
• Multi Window: Use two Lite Apps at once on supported devices
• Double Back: Ever got stuck because the back button takes you to the same page? Try Hermit's Double Back feature!
• Backup your Lite Apps: Custom backup solution when moving between devices
• Custom User Agent: Mobile, Desktop, or any other custom user agent
• Atom/RSS Feed Notifications: Get immediately notified when a web site publishes new content.
• Web Monitors: Feeds not supported? Hermit can monitor any specific part of any web page & notify you when it changes.
UNLIMITED CUSTOMIZATION
No other browser lets you customize so many settings!
• Custom Icons: Pick any icon for your Lite Apps, or create a custom monogram!
• Color Picker: Create your own theme
• Text Size: Change and save text zoom settings individually for each Lite App
• Desktop Mode: Load desktop sites instead of mobile sites
• Frameless Mode & Full Screen Mode: You'll have to try these out for yourself!
• Customizable Content Blocker can block ads, malware, misinformation, & targeted propaganda. You pick what to block.
What's New:
In response to your feedback, we've changed a few things around!
— ✨ Brand New Share Screen: You can now share links from other apps to open in the right Lite App in Hermit.
— 🐞 Fixed back button navigation issues on some sites where the first page was being skipped.
— Frameless Mode can be enabled even when Swipe Gestures are disabled (just remember that the only way to open Lite App Settings will be through the main app)
— Quick Settings sidebar no longer stays open after going back/forward.
Mod Info:
Premium Subscription / Paid features unlocked – no additional key required;
Disabled / Removed unwanted Permissions + Receivers + Providers + Services;
Optimized and zipaligned graphics and cleaned resources for fast load;
Google Play Store install package check disabled;
Debug code removed;
Remove default .source tags name of the corresponding java files;
Telemetry Analytics disabled;
Languages: Full Multi Languages;
CPUs: universal architecture;
Screen DPIs: 120dpi, 160dpi, 240dpi, 320dpi, 480dpi, 640dpi;
Original package signature changed;
Release by Balatan.
(Modded)