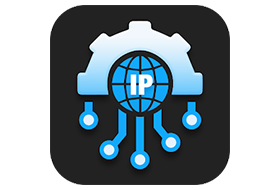 This app provides a networking utility for calculating CIDR subnets on IPv4 or IPv6 addresses.
Three functionality are :
1. Subnet Calculator
2. VLSM Calculator.
3. Mask Calculator.
* Subnet Calculator
The subnet calculator is a handy tool for finding the number of possible subnets for any given network address block. You can choose the combination of subnets and number of hosts per subnet that suits your network and get the host address range and broadcast address for any given subnet mask.
– Subnet mask.
– Wildcard mask.
– Host range.
– Broadcast
– Available host.
* VLSM Calculator
VLSM (Variable-Length Subnet Masking) is the ability to specify a different subnet mask for the same network number on different subnets. VLSM can help optimize available address space.
– Hosts Range
– Broadcast
– Required 1
* Mask Calculator
Choose IP Address and get all information.
– Subnet Mask
– Wildcard Mask
– Mask CIDR
– Available Hosts
IP Calculator & Network tools is handy tool for engineers, IT professionals, computer students, etc, to calculate IP address and it's different functions.
What's New:
– Solved errors.
☆Premium features unlocked
☆Ads Layout removed/Ad activity Removed
☆Optimized Graphics/Zipaligned
☆Debug Info Removed
(Paid)