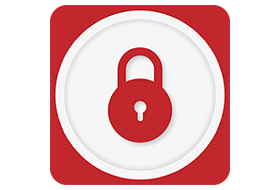 Can't put your phone down? Are you addicted to your phone? Lock Me Out is a simple but powerful application that will lock you out of your phone when you would rather be doing something else.
Brief overview (detailed overview below)
• Block chosen apps, allow chosen apps, or allow lock-screen only
• Block or allow chosen websites
• Automatic lockouts based on usage: time in apps, # app opens, # device unlocks
• Only lock while at chosen locations
• Hide notifications from blocked apps
• Turn on DND/silence ringer during lockouts
• Works in split screen, picture-in-picture, and Samsung's pop-up views
• Password protection for entry, uninstall, and tampering
• Temporary emergency access
• View usage statistics
• Notifications to warn you about your usage
• No ads
Lock Me Out has helped thousands of people reduce their phone usage, including many students that want to focus on studying. It also works great as a parental control for children. Originally released in 2014, it is continually being improved based on user feedback and feature requests.
Install now and enjoy some organic time, free of distractions!
Detailed overview
Lockout mode
Each lockout has a lockout mode associated with it. The blocked apps mode allows you to choose a list of apps you want blocked during the lockout. The allowed apps mode allows you to choose a list of apps you want to allow during the lockout. The most strict is the lock-screen only mode, which only allows use of the lock-screen. You can still answer calls or call emergency numbers in this mode. You may also choose websites to block or to allow.
Usage based lockouts
Set up rules that will trigger an automatic lockout based on your device usage. You can set up usage rules based on time spent in chosen apps, total screen time, the number of times apps are opened, or the number of device unlocks. Usage rules can be scheduled to only be enforced at chosen times.
Scheduled lockouts
Set up lockouts that repeat regularly on a schedule. You can choose the start and end time, the days of the week, the lockout mode, and additional options for each scheduled lockout.
Lockout options
Each lockout has its own configurable options:
• Unlock periodically with regular built-in breaks (pomodoro)
• Hide notifications from blocked apps
• Turn on Do Not Disturb (DND)
• Silence the ringer
• Only activate at chosen physical locations
• Allow a chosen payment to end the lockout early
Reducing notifications is important to help us eliminate frequent interruptions, which is vital for our focus, productivity, and mental health. Having lockouts limited to specific physical locations can improve focus while at school, the gym, or anywhere else apps can be a distraction. Less time spent on your phone at night can also improve your sleep.
Premium version
The free version is limited to 3 lockouts, and lists of up to 10 apps or websites. The premium version has no limitations. Please consider upgrading to support future development! We want everyone to conquer their addiction. If you cannot afford the premium version, please email us.
Sensitive permissions
The Accessibility Service permission is required to detect which apps are open, so that your chosen apps can be blocked. It is also required to detect which website is open, so that your chosen websites can be blocked. Information provided by the Accessibility Service is not collected or shared in any way.
What's New:
7.0.3 (2022.08.18)
-Added ability to block/allow websites only if multiple URL keywords are found. Add by separating keywords by spaces within one entry.
-Added menu option to manage subscription
-Fixed lockouts repeating on only one day of the week not being rescheduled properly
-Fixed turning off location not blocking location lockouts if a location was previously found
Mod Info:
Premium / Paid features unlocked;
Disabled / Removed unwanted Permissions + Receivers + Providers + Services;
Optimized and zipaligned graphics and cleaned resources for fast load;
Google Play Store install package check disabled;
Debug code removed;
Remove default .source tags name of the corresponding java files;
AOSP compatible mode;
Languages: Full Multi Languages;
CPUs: universal architecture;
Screen DPIs: 160dpi, 240dpi, 320dpi, 480dpi, 640dpi;
Original package signature changed;
Release by Balatan.
(Modded)