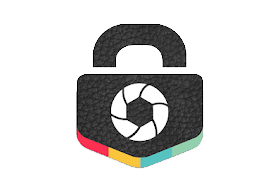 The most powerful Secret Photo & Video Vault with true AES CTR encryption. Hide photos & videos with LockMyPix in your private photo & video vault. Encrypt and secure personal photos or videos with proven military-grade AES encryption. Hide photos and documents with LockMyPix in your private photo vault and video vault. Your #1 choice for real privacy! Encrypt and secure personal photos videos + documents with proven military-grade AES encryption.
Nobody will be able to see your secrets
LockMyPix is your choice to get full control of who sees what. Your public gallery remains available to friends and family but your secrets are strongly hidden and protected in your private LockMyPix Photo and File Lock.
Login with PIN Face Fingerprint Password or Pattern
Hide and lock any photo video and file in your hidden folder
True privacy powered by Full AES Encryption
Take full control of your privacy!
LockMyPix does not just hide videos pictures and documents like other apps do. It uses true Full AES encryption! It's the same as governments and banks use worldwide! Just add photos files or videos to your secret photo and video vault to keep them truly private and secured. One tap. Done!
Enjoy outstanding features:
• Keep an eye on people who try to break into your private vault
• Create a decoy secret Fake Vault with a separate code
• Create multiple albums and sub-albums
Hide photos videos or documents with ease! Securely
It has never been easier to truly hide and protect any photo video or file on your mobile. LockMyPix can lockdown unlimited files! Your #1 choice in Cyber-Security. Full protection against spying eyes and hackers.
Face Unlock: Login using your face or iris on supported devices like the Pixel 4 5 or 6
• Fake Vault: Enhance your privacy! LockMyPix protects you against those who force you to open your private images or videos. Use the Fake Vault that opens a decoy LockMyPix Vault where you can place other pictures / videos. Nobody knows that you have any other files in your private vault.
• SD-Card: Use the sd-card for your private photo and video vault and free-up space on your internal storage.
• Hide the app: Disguise LockMyPix and it will look like another app i.e. a Calculator Radio or more… Only you know the secret!
• Intruder Selfie: Capture intruders trying to open your vault with a break-in selfie.
What's New:
Thanks for your all feedback to make the most of LockMyPix Private Photo Vault!
We are always improving for your privacy and protection. This update boosts the performance and contains various optimizations.
Mod Info:
Premium features unlocked
No Ad's
Face Unlock
Custom Albums
Custom Themes
Fake Vault
SD Card use
Intruder Selfie
Thanks to Whi5t1eR (nsane) sharing
(Modded)