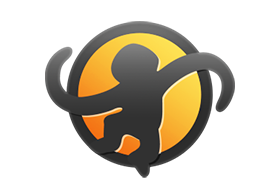 MediaMonkey helps you navigate, manage and sync large music collections.
Key features:
❖ Sync (wirelessly *) with MediaMonkey for Windows. Keeps playlists, tracks and videos including file info, ratings, lyrics, play history, etc. in sync.
❖ Manage Music, Classical music, Audiobooks, Podcasts, Video.
❖ Navigate by Artist, Album, Composer, Genre, Playlist, etc.) with support for multiple attributes (e.g. Genre=Rock;Alternative)
❖ Navigate by Folder **
❖ Play any content supported by your device (using system codecs), with replay gain (volume leveling) and an equalizer
❖ Sleep timer
▶ NEW: Cast to Google chrome cast or UPnP/DLNA devices ** †
❖ Bookmark large files (e.g. Audiobooks, videos)
❖ Access and download media from UPnP/DLNA servers **
❖ Player widgets for home screen or lock screen
❖ Edit properties of single/multiple files
❖ Manage single/multiple files (e.g. play, queue, playlist management, delete, use as ringtone, share)
❖ Playlist management with hierarchy
❖ Now Playing views: Album Art / Tracklist
❖ Compatible with with third-party scrobblers (Simple Last.fm, Scrobble Droid, Last.fm)
❖ Full-library search
❖ etc…
* USB Sync is unrestricted. Wi-Fi sync is a time-limited trial.
** Time limited trial.
† Only supported on Android 4+
Available Upgrades:
———————————————-
❱ Wi-Fi Sync addon: Unlocks unlimited wireless synchronization. Available as an in-app purchase.
❱ UPnP/DLNA addon: Unlocks unlimited UPnP/DLNA usage. Available as an in-app purchase.
❱ Advanced Media Management addon: Unlocks home screen customization, folder browser. Available as an in-app purchase.
❱ MediaMonkey Pro: Unlocks all trial functionality, and provides all of the addon features described above in one bundle. Available in the App Store.
Explanation re. Permissions:
———————————————-
In-app purchases – to purchase addons
Device & app history (retrieve running apps) – to show/hide the tray icon
Identity (find accounts on the device) – to allow purchases of addons
Photos/Media/Files (Read, modify, delete, or test access to the contents of your USB storage) – to sync/download content via UPnP
Wi-Fi and Other network connection information (view Wi-Fi connections, full network access, connect and disconnect from Wi-Fi, allow Wi-Fi Multicast reception, view network connections) – for Wi-Fi sync / UPnP
Other
– prevent device from sleeping) – for video playback
– modify system settings – to change Wi-Fi settings
– change your audio settings – for audio/video playback
– pair with Bluetooth devices – for bluetooth playback
– install shortcuts – to add playlist shortcuts
– read phone status and identity – to hide the Lock Screen Player (only on system OS versions < 4.2) during a phone call
– disable your screen lock – to allow for a Lock Screen Player on system OS versions < 4.2
What's New:
NOTE:
– MMA Pro must be updated to v2.0.0023
New:
– UI/navigation/configuration
– Optimized to different screen sizes
– Basic skinning
– Improved Classical music support
– Streamlined playlist creation
– Display stats / playlist time
– UPnP: manually add server
– Sync configuration / management / reliability
– Genre sync
Fixed:
– multi-select checkboxes
– non-latin characters support
– continuous seeking
– show currently playing track in Now Playing
– UPnP: Artist not shown
– UPnP: Sort order
Mod Info:
Pro + Addons / Paid features unlocked – no additional key required;
Disabled / Removed unwanted Permissions + Receivers + Providers + Services;
Optimized and zipaligned graphics and cleaned resources for fast load;
Google Play Store install package check disabled;
Debug code removed;
Remove default .source tags name of the corresponding java files;
AOSP compatible mode;
Languages: Full Multi Languages;
CPUs: armeabi-v7a, arm64-v8a, x86, x86_64;
Screen DPIs: 120dpi, 160dpi, 213dpi, 240dpi, 320dpi, 480dpi, 640dpi;
Original package signature changed;
Release by Balatan.
(Modded)