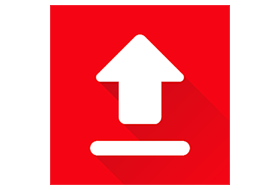 Oxygen Updater is an open-source app supported by ads & donations. Ads can be removed by purchasing the ad-free unlock in the app's settings. This is a third-party app, not an official OnePlus application.
App's purpose
OnePlus rolls out OTA updates in a staged manner, meaning you might have to wait a long time before receiving an update. That's where this app comes in — it downloads only official updates directly from OnePlus/Google servers, and even verifies the integrity of the ZIP before allowing you to install. By doing so, Oxygen Updater lets you skip the rollout queue and install official updates ASAP. It's faster than OTA 99% of the time.
Features
🪄 First-launch setup wizard: auto-detects correct device/method & allows configuring privacy options
📝 View important info: changelog & device/OS versions (including security patch)
📖 Fully transparent: check filename & MD5 checksums
✨ Robust download manager: recovers from network errors to avoid data loss
🔒 MD5 verification: protects against corruption/tampering
🧑‍🏫 Detailed install guides: never miss a step
🤝 World-class support: email & Discord (thanks to our community)
📰 High-quality news articles: cover a variety of topics about OnePlus, OxygenOS, and our project
☀️ Themes: Light, Dark, System, Auto (time-based)
♿ Fully accessible: professionally-crafted design (adhering to WCAG 2.0), support for screen readers
Supported devices
All OnePlus devices that aren't carrier-branded (e.g. T-Mobile & Verizon) work perfectly. Carrier-branded devices run a custom, completely locked-down OxygenOS flavour. If you own such a device, be aware that you cannot manually update your firmware, even if you don't use our app.
Works perfectly without root
If you grant root access to the app, there are some additional features you can take advantage of: auto-install (via OpenRecovery scripts), hiding "incremental" update methods (they're not compatible with rooted devices, so the app makes it less confusing for you), etc.
Note: auto-install doesn't work on newer devices/versions. We recommend the following instead:
1. Install via "local upgrade" as you normally would, but *DO NOT* reboot
2. Open Magisk and select the "flash to inactive slot" option
3. Reboot and enjoy
Supports all update tracks & package types
Tracks:
• Stable (default): supposed to be pristine quality, daily-driver material
• Open Beta (opt-in): may contain bugs, but you can experience new features early
• Developer Preview (opt-in, if available for your device): unstable, meant only for developers or hardcore enthusiasts
Switching between different tracks requires enabling "advanced mode" in the app's settings.
Package types:
• Incremental (default): much smaller than full, meant for a specific source → target version combo (e.g. 1.2.3 → 1.2.6). Incompatible if rooted, standard Android behaviour. Note: app falls back to full if for whatever reason an incremental isn't available.
• Full: contain the entire OS, so they're quite large. Uses: switching between different tracks, or upgrading to a brand new major Android version (e.g. 11 → 12), or if you're rooted. In all other cases, incremental is recommended.
Contact us via email or Discord if you need to.
This is a third-party app, not an official OnePlus application. Neither the developer of this app nor OnePlus are responsible for your actions. Back up your files/media regularly.
OnePlus, OxygenOS and the respective logos are registered trademarks of OnePlus Technology (Shenzhen) Co., Ltd.
AdMob™, AdSense™, Android™, Google Play and the Google Play logo are registered trademarks of Google LLC.
What's New:
5.10.1:
• Fixed crash-on-launch for devices running Android 7.1/Nougat & below (API < 26)
• Fixed "couldn't retrieve latest update data info"
Mod Info:
AdFree / Paid features unlocked;
Disabled / Removed unwanted Permissions + Receivers + Providers + Services;
Optimized and zipaligned graphics and cleaned resources for fast load;
Ads Permissions / Services / Providers removed from Android.manifest;
Ads links removed and invokes methods nullified;
Ads layouts visibility disabled;
Google Play Store install package check disabled;
Debug code removed;
Remove default .source tags name of the corresponding java files;
Analytics / Crashlytics / Firebase disabled;
AOSP compatible mode;
Languages: Full Multi Languages;
CPUs: universal architecture;
Screen DPIs: 120dpi, 160dpi, 213dpi, 240dpi, 320dpi, 480dpi, 640dpi;
Original package signature changed;
Release by Balatan.
(Modded)