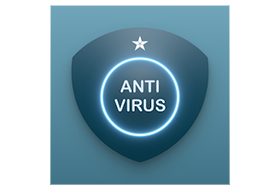 Antivirus AI Android
★★★★★ Anti Malware Scanner
★★★★★ Engine based on Artificial Intelligence (AI) with heuristic detection methods.
★★★★★ It analyzes your device for viruses in real-time and gets smarter with every scan.
★★★★★ Find hidden spying apps
Vaccination against malware
If the Antivirus AI scanner detects a new Trojan the protection modules initiate defensive measures in a matter of seconds.
If suspicious spyware is detected on a user's smartphone in Paris the meta-information is subjected to in-depth analysis in the AI Cloud. If the malware becomes a new threat all global users are immediately "vaccinated" against it. And all this without having to carry out a single product update.
The more you use Antivirus AI the better the detection and the higher the overall protection of all users worldwide.
Combining strengths
Conventional antivirus scanners use a signature-based model so the scanner knows what the malware looks like. Today however malware is changing its behavior to evade detection by traditional technologies.
Antivirus AI uses artificial intelligence and is constantly learning about a wide variety of threats to protect you proactively against malware.
The AI scanning engine sits in the background and detects threats immediately. In contrast to other antivirus apps that have to look for threats constantly.
Protection against State Trojans
Antivirus AI has such a high level of protection that it can even detect unwanted Trojans from government organizations.
Of our more than 2.5 million Android users (as of August 2021) we have 17223 detections of such APTs (Advanced Persistent Threats) registered which government organizations and law enforcement agencies widely use.
This is despite the fact that most of these users use well-known antivirus apps primarily as their primary solution.
Antivirus AI achieves this thanks to self-learning algorithms for pattern recognition.
Stops infections: Malware Vaccinations
Traditional antivirus scanners update themselves with old-fashioned and static signature updates to detect new malware.
Mod info:
◉ Premium / Paid Subscription unlocked;
◉ Disabled / Removed unwanted Permissions + Receivers + Providers + Services;
◉ Optimized resources;
◉ Screenshot / Root Detection codes disabled;
◉ Manifest and APK root path cleaned;
◉ Google Play Store install package check disabled;
◉ Debug code removed including .sources Tags;
◉ Original package signature changed;
What's New:
+ Scanner improvements
+ Little bug fixes
(Modded)